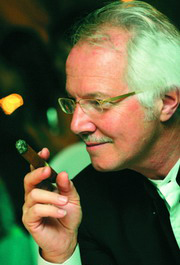 The creator of watch manufacture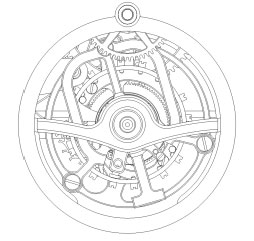 "Cecil Purnell" - Cecil Purnell is a man, who in love with the art of watch making. Purnell, who lived over a hundred years ago, was a collector of fine watch rarities.
This passion for watch making was succeeded by his grandson, Jonathan Purnell, who with Stephen Valsamidis opened a factory that is engaged in the production and development of movements.
We should not forget about the factory "Horlogerie Allaine", which develops and manufactures complex mechanisms in Alle, in the Jura Mountains. The watches "Cecil Purnell" are created in this factory. Masters of the company under the guidance of Marcel Lachata who knows very well the secrets of complex mechanisms, produced the most prestigious complication of Swiss Haute Horlogerie (chronograph, Ultra-mechanisms). Only 50 years later the watches Cecill Purnell were released.
Jonathan Purnell decided to immortalize the name of his grandfather, not only in one of the many stories of a watchmaker, but also in the collection of watches with the exceptional timepieces of the highest quality.
The production of this brand has easily recognizable design, despite the fact that they are different in style: classic, sports.
The first collection of the brand - is "Tourbillon". All watches of this line are equipped with a tourbillon. The collection includes open worked model, which allows you to enjoy the work of the mechanism.
To create the watch the masters uses only the highest quality materials: stainless steel 316L, pink gold 5N18, white gold OrGris 150, in creating jewelry models are used diamond of quality VVS. Each model from the collection "Tourbillon" can be purchased with different design and dial in a variety of cases.
Among the models with a tourbillon there are also jewelry watches, studded with diamonds. On their dials there are small windows through which you can see the complexity of the tourbillon. Carefully processed diamonds adorn the case, dial, and bracelet. Sapphire glass with anti-reflective coating, transparent case back, and water resistance of watches is up to 30 m.
"Mother of Pearl Complication" is one of the models with a tourbillon. The watch is equipped with the mechanism of its own production M.L.C.3 with power reserve of 50 hours. Case and bracelet are made of rose gold. The model name comes from skillfully executed pearl dial.
Buy watches Cecil Purnell one may in many American and European watch boutiques, as well as on the internet.