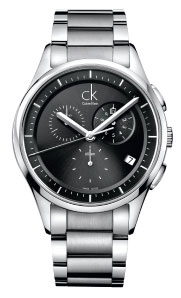 The wrist watches Calvin Klein (CK)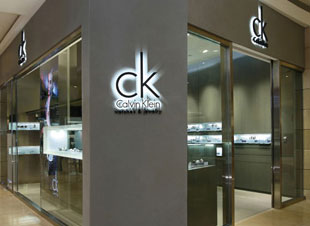 has always great success among admirers of elegant and stylish accessories. The watches Calvin Klein are the finest examples of elegance and taste.
Enormous potential and the "indomitable" talent of designer Calvin Klein contributed to the opening of his own company; he became a legend known around the world. The line of clothing, produced by the early 80's, had success in a wide range of customers. Along with the development adheres the mark expands its range of products and is one of the companies developing on many directions.
In 1997, the world's largest holding company Swatch Group, which producing Swiss watches, signed an exclusive contract with the trademark Calvin Klein Inc. This year was the starting point for the company, which, along with clothes and exquisite perfume began to produce watches under a popular fashion brand ck from the eminent American fashion designer Calvin Klein.
The watches Calvin Klein (CK) stand out by avant-garde style and strict minimalism on the background manifold watch industry. Three main categories define the watches Calvin Klein: baseline, which includes the main collection of the company, the mass line, consisting of models, made in more democratic style and the highest category is line Pret-a-Porte, in which the watches are coupled with jewelry.
The company Calvin Klein has successfully taken its place in today's watch industry. A few years ago on the world market it was a small segment, but now it is an independent watch company, which occupies the third place in sales after the well-known brands such as Swatch and Tissot.
The company is constantly developing and enriching its line of men's and women's wristwatches Calvin Klein, which makes the products of the brand multi-faceted. The watches Calvin Klein are stored in optimally favorable for the buyer level in this wide price range on the main lines.
In the category of luxury the wide range of company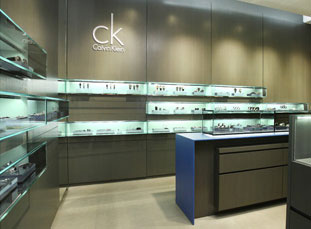 production was added by the model of women's watches Calvin Klein, which is fully decorated with diamonds. The trend luxury of the brand is embodied in models of men's wrist watches.

The leader of sales this year was a progressive model of watch Calvin Klein Flash, which dial is impossible to distinguish from the case. Another model of this line of Calvin Klein is Reversible which is equipped with a unique clasp, which is also a watch dial, to the same two sides strap of the watch is made in a neutral beige or black tone on one side, and if it is inside out, you'll find lizard leather, which is painted in hot pink or bright blue. Undoubtedly, such design decision worthy to buy Calvin Klein watch with such a unique design and top up your own collection of watches.

Design of watches Calvin Klein displays an exquisite image of urban luxury, glasses with many facets, mirror dials and polished to satiny surface steel - this is all a classic style that made the city skyscrapers. This design is ideal for secular parties, and for a business meeting. For lovers of free-style there are models Calvin Klein created on the principle of luxurious, but affordable, simple and smart. One cannot agree with the constant frequenters of secular parties and receptions: the watches Calvin Klein are a measure of style and excellent taste.