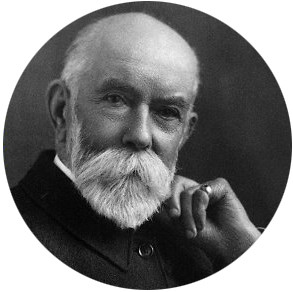 British Fashion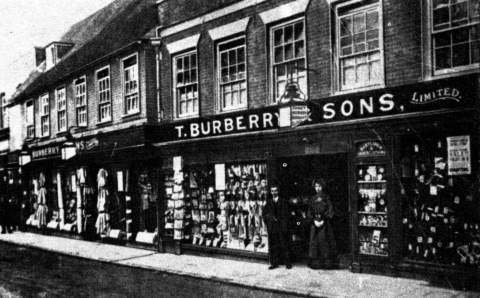 House founded in 1856 is still the first at the world fashion industry. Everything started when Thomas Burberry made a fantastic discovery – creased gabardine. Thanks to its thick texture gabardine became an ideal for outerwear making.
The coat model made of gabardine thanks to Thomas Burberry got a name "trench-coat". By coat's dividends he not only made his own brand but also a made a huge fortune and great reputation in world fashion.
Nowadays Burberry models are as popular as they were before. Burberry continues to produce trend clothes and perfect accessorizes, the most prestigious are watches.
Burberry watch are made in "Fashion"style. The main idea is that watch should be as trendy as bag or gloves.
The miniature movement is an absolute need, but the style and shape are more superior.
At the beginning of new century almost all the flourishing Fashion Houses started to produce fashion-watches and jewelery-watches. Burberry was not an exception.
Burberry fashion watch – is always at the top of trend, elegance and it is always the main feature of a real Englishman.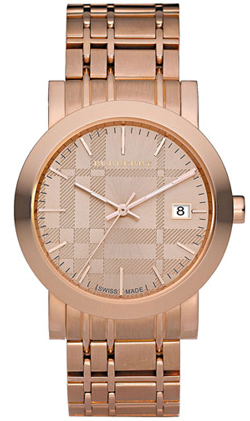 A reserved classic style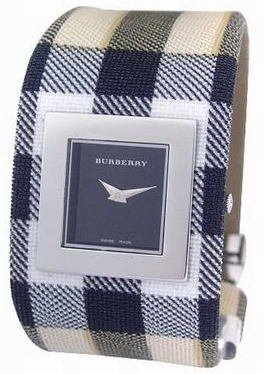 is embodied in "Classic" series supplied with a round dial. Some extra straps of soft, black natural leather. Bracelets are made of stainless steel. The series has one particularity – Moon's phase indicator.
Signature watch series also has an imprint of elegant classical style. The straps for this collection has three main colors – black, white and beige. These very colors make the check of a big size and became a kind of a Burberry symbol. Steel bracelets are as popular as straps made of real leather. Some bracelets are consist of steel sections of original shape and leather straps. Burmaru watch-makers use stainless steel and sterling silver both for watch-making.
For those who prefer an extravagant style, Burberry presents "Charm" and "Waterloo» series. The bracelets are made of silver chains where little charms of the UK popular symbols are fixed. National flag, famous double-decker bus, Tower are also presented among all the charms. Such a bracelet even without a watch can be a real masterpiece of a jewellery art.
Burberry watch has a high-quality quartz movement and waterproof 30-50 meters.
A galloping knight with a flag in his hand with a sign in Latin is the logo of one of the world oldest trendsetters. The meaning of the sign is "Go straight ahead" and Burberry follows this slogan continuing to create super-fine models fashion clothes and watches. To buy Burberry watch means to become an owner of exact and reliable time counter and to show once sophisticated manner.