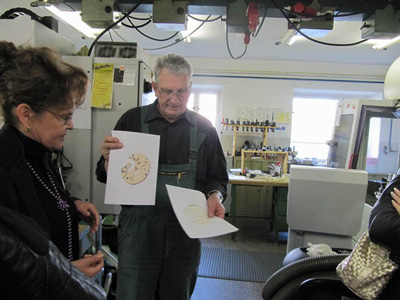 The unreserved authority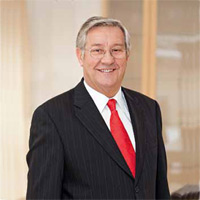 of Swiss timepieces does not yet prevent German ones from being required. The history of the German watch art is not less famous and rich in traditions than the Swiss one: "made in Germany" - the reason for particular pride and the Germans themselves. Accuracy and punctuality are the Germans' distinctive features. In last ten years the interest to German wristwatches grew in particular: the German watchmaking sharply began picking up. Indeed, it is rather hard to imagine more conservative space than the world of watches.
Priorities and leading positions have been fixed there long ago: Swiss watch brands are certain leaders. And it is almost impossible to storm into the watch élite. However, the Bruno Sohnle brand, being rather young from the point of view of the world watch industry, managed not only to attract attention of it to its production but also to become one of the most required German watch brands.
Original chronographs and extraordinary quartz wristwatches with a transparent backcase caused incredible rapture among even the most exacting connoisseurs of watch design.
The company's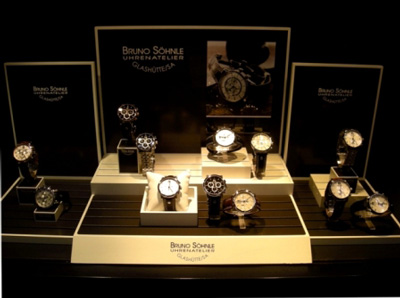 history is rich in amazing traditions of skillful German watchmakers. Bruno Sohnle himself is a descendant of an eminent dynasty and has given half a century to the horology. Bruno's elder brother made a beginning of the company in 1955. His the Heges-Uhren watch company produced wall clocks during more than ten years. His competence of the watch market and unique experience of the watch area led him to make his own wristwatches.
In 2000 Bruno Sohnle started working as an independent company producing wristwatches. Over eight years of working the company became one of the most successful watch projects in Europe and Asia. Bruno Sohnle won the tender for producing watches for the BOGNER company which launched sportswear and accessories.
Strict, temperate and slightly ascetic design of Bruno Sohnle watches gives somebody a question: why is this watch brand so attractive? With what could it win and amaze the watch world?
The company's designer team has succeeded in accomplishing the mystification of the sort of Hoffmann: it wants just to put a Bruno Sohnle wristwatch on a wrist without discussing about its superiority over other watches. Mainly, originality of Bruno Sohnle watches are expressed in the smallest components of a movement, which at first glance are not seen thanks to watch structure and look. Uniqueness of Bruno Sohnle watches is shown in an inimitable German manner of accuracy and punctiliousness: every watch component underlines that the producer does not strive for shocking or surprising you. But, at the same time, masters make perfect timepieces.
The company's designers use a galvanic coating of 23 carat gold of a 10 micron thickness.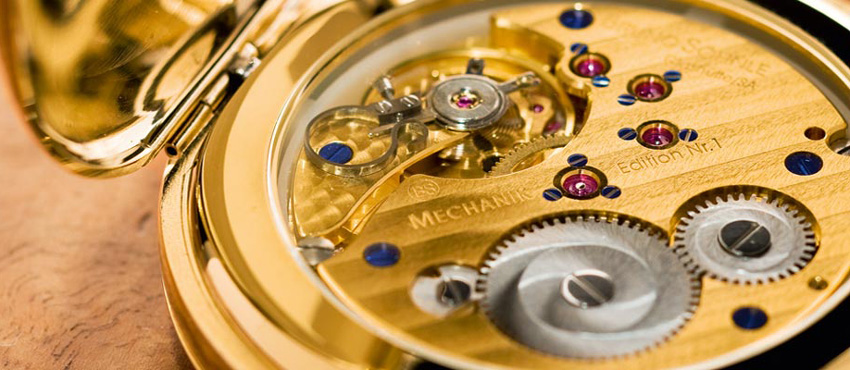 Bruno Sohnle production is watches of the "absolute classics" design. They amaze with their wear-resistance and durability. Watch cases and bracelets are made of high-quality hypoallergenic stainless steel 316L. The producer has never used a mineral glass what shows its exactingness to itself and all watch components. A sapphire glass has an anti-reflective coating (except the Momento and Simplex collections).
As the company did not suit any of well-known fastenings to straps and bracelets and it patented its own ultrastrong screw connection being resistant to mechanical damages and a unique butterfly-buckle.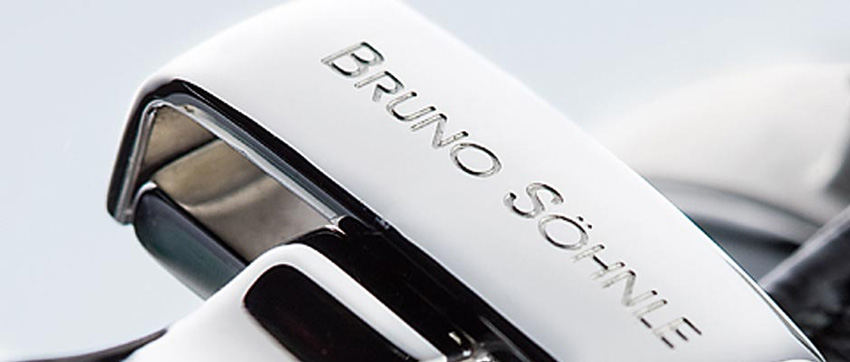 The heart of a Bruno Sohnle watch is the Swiss movement Ronda. Watch experts say that it is almost impossible to improve this movement. However, the company decorates, reconstructs and works further on this quartz perfection like on a mechanical watch. In this way the famous model with a transparent backcase and a unique calibre Ronda 5050 appeared. It is improved to perfection and especially for the Atrium Chronograph collection.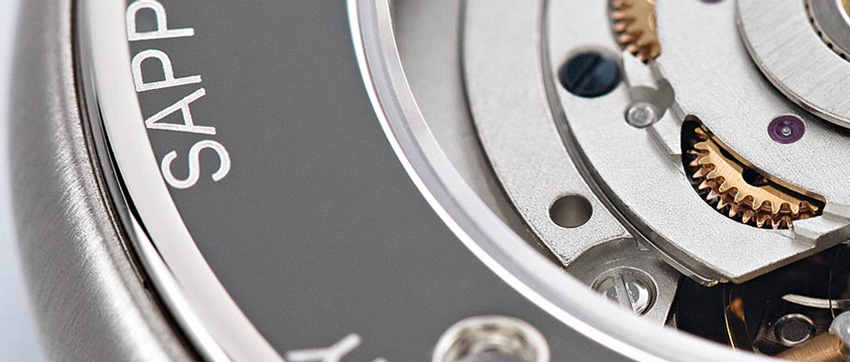 Classical men and women's collections of wristwatches from Bruno Sohnle are performed in minimalistic style and at the same time make a considerable impression and look elegant.
The Milano wristwatch has the GMT function, the second time zone indicator located at 6 o'clock position.
Atrium chronographs feature some functionality, and a 100 metre water-resistance makes them to be operating under any conditions. The transparent backcase allows to see the gilded movement operation.
The quality guarantee of the whole production of the company is the "Glashutte" and "Made in Germany" stamps, and the company itself provides a 2 year warranty for its wristwatches.