The Black Belt Watch watch company was founded by two friends Yvan Arpa, for some time headed the Romain Jerome company, and Claudio Alessi, a master of the oriental martial art and a fourteen-time finalist of competitions of different categories, a world karate champion. Officially, the line was launched in the end of October, 2009. The company produces single watches exceptionally intended for those who have the black belt. To purchase a watch you have to show the diploma acknowledging your black belt of any kind of martial art. The company is also a sponsor for the No Difference (a program of the Little Dreams Foundation) that aims to help young people with a handicap to master the oriental martial art. In Japan just owners of the black belt would dare to purchase these watches of specific design. But in other countries where bushido is not idealized but the oriental style is respected, Black Belt Watch watches have become exquisite addition to sports image of their owners.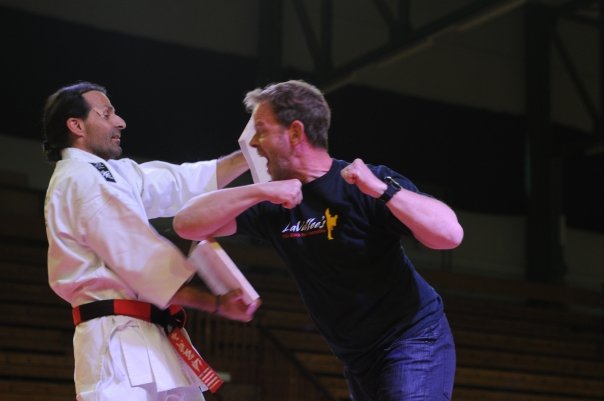 The design itself of men's watches is as much as possible close to the oriental subject. The strap and dial is made of linen resembling cloth for kimono by its texture, Arabic numeral are Japanese hieroglyphs, hands have a form of a shinai sword (the Kendo school). The knoted black belt is depicted on the dial itself. The watch is water-resistant to 100 metres. The whole movement is assembled in Switzerland to order. The case has a PVD coating. The rose gold inscription "for black belts only" is engraved onto the backcase. The look of the model embraces fundamental items of the Samurai code: honesty, devotion, bravery, everyday asceticism, respect, fidelity and benevolence.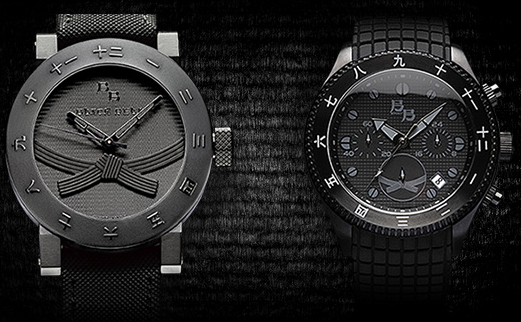 The second Black Belt Spirit chronograph launched by the company in 2010 follows the same direction as the first watch model. The model is outfitted with the first-class ultraprecise Swiss movement with a PVD coating of intense black colour. Its look is very severe what lovers of martial arts like. The guilloched dial of the same tint produces an impression much. The case of a 42 mm thickness is decorated with the engraving of 12 kanji hieroglyphs marked on the rotating bezel. The chronograph has an hour, minute and second counters located at 3, 6 and 9 o'clock position. A date aperture is between 4 and 5. The watch is water-resistant to 100 metres. The black rubber or silicone strap adds a brave look to the model. This model is of limited edition of 300 items.
Despite exclusiveness of models, they are not of high price. Wristwatches are available at the company's official website.