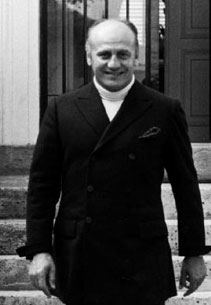 The watch brand Pierre Balmain was founded after World War II. In the beginning, the company created luxury clothing. Since 1970, Pierre Balma starts manufacturing accessories and fragrances. In 1987, the concern Swatch Group acquires the exclusive rights to produce and distribute watches. Due to this merging, in the wristwatches of Pierre Balmain the French elegance combines harmoniously with Swiss quality. In 1993, the watch dial is decorated in patented ornament - Arabesque. This peculiar pattern becomes the hallmark of the brand.
In 1997, the anniversary of the company is celebrated by the release of limited edition platinum watches Elysees 64-83. In 1998, Pierre Balmain begins mass production of the most miniature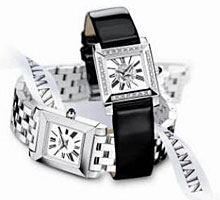 women's chronograph (the line ChronoLady). In 1999, Pierre Balmain is the first watch company in the world, which starts the production of the rectangular chronograph in titanium (a collection of Elysee). In the same year, the company creates the ultra-thin model - 4mm (a collection of Haute Elegance). In 2000, Pierre Balmain again represents a novelty - a wristwatch with a mirror.
In 2001, Pierre Balmain announces about changing its name to a simpler in terms of memorization and pronunciation - Balmain. At the Basel Fair in 2001 it was introduced a new collection Excessive. The design of the model has an unusual decision; it is shaped like a cat's eye with hypertrophic markers of divisions and expressive figures.
Basically the watch company develops the women's models, but there are also men's wristwatches in the collection. Among the men's collections there are especially popular the model Elysee and Elysee XO (Extra Open), Amphora. These collections are distinguished by the pair model: the men's chronograph with matt black dial and Roman numerals is a harmonious "couple" for an exquisitely elegant ladies' model with mother of pearl dial and diamonds.
In Ballmain watches the graphic elegance, aristocratic spirit and soft design are combining with the definite quality of the Swiss movements.