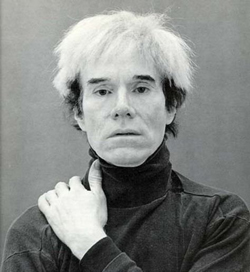 The Japanese Andy Warhol watch brand's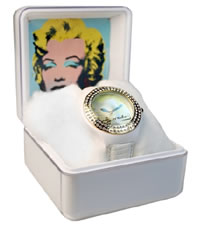 models possess a colorful and imitable style, sending back to the works of a famous American artist, the founder of the pop-art trend, Andy Warhol. These are very unusual watches to be explained in the context of an extensive color range and the entirely "Warhol" interpretation. There are pictures of the famous artist's works on the watches' dials. The brand's founders managed to pass Andy Warhol's peculiar philosophy in their wrist watches, having equipped them with every necessary thing for long and "productive" life. They absolutely pass his works' emotional expressiveness.
Andy Warhol company uses only high quality materials and movements in the process of watch creation. The watches are equipped with quartz movements, steel cases, steel bracelets or polyurethane straps.

Andy Warhol watches are the choice of the new generation, who are not afraid of bold and impudent solutions.