"My watches are jewels that give the time"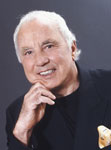 The House of Barthelay was founded in the 1930's in Paris by Alexis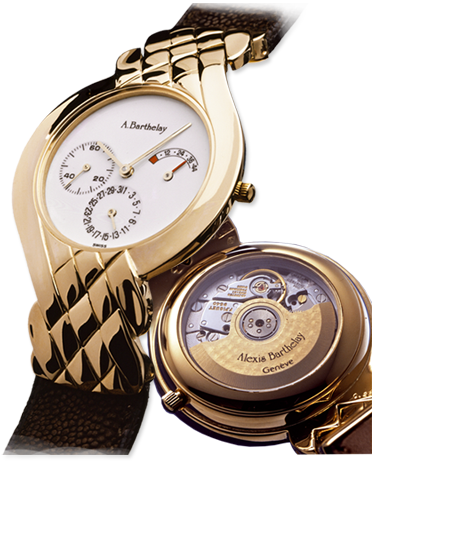 Barthelay, a name that has always been associated with fine jewellery and watches. A great connoisseur of gemstones, Alexis created exceptional pieces for the most renowned jewellers of the Place Vendôme.
Watches became a fashion accessory, like any other piece of jewellery.
Alexis Barthelay was soon considered in the profession as one of the pioneers of a fashion revival in the field of watchmaking
Barthelay innovates by combining precious and semiprecious materials: gold and silver, gold and wood, onyx, coral, hard stone, etc. He cultivated his own original style, winning over an elegant clientele. Balanced shapes and harmonious colors were essential elements of his aesthetics.
In the 1980s watchmaking was marked by the arrival of electronics and quartz. Consumer aspirations placed growing significance on the look of a watch, thus Alexis Barthelay decided to use the new technology in order to develop ultra-flat models. « Elegance discovers quartz » became one of the brand's advertising slogans.
In the highly competitive context in 1990s Barthelay developed several watch collections in stainless steel studded with diamonds. These were more affordable but were completed with the same care and demand for quality as luxury watches.
The « Sloane » collection in 1996, the « Ladybird » watches in 2000, and the « Lulu » collection in 2004 left an indelible impression, firmly establishing the fame of the brand abroad.
Since 1994, Alexis Barthelay, the son of Roland, run the company, and in 2005 the House of Barthelay joined the Franck Muller Group, one of the leading Swiss luxury watch-making groups.

The company's aim in the history wasn't to draw inspiration from passing fashion trends, but to offer true pieces of jewellery that told the time: elegant, refined, highly luxurious watches. The manufacture is focused specifically on the feminine clientele. The Barthelay brand creates watches of high quality, using the most noble metals and precious stones, like gold, steel, and diamonds – the symbols of infinity and endurance. Inspired by Parisian style, Barthelay broke away from traditional watchmaking, combining volumes, materials and colours with the values of traditional craftsmanship and those of luxury. For example, the models of quartz watch collection «Lulu» are presented in high quality steel or pink, white and yellow gold. Their water resistance is up to 150 feet. The «Ladybird» collection is presented by models from white gold and steel.
All Barthelay watches represent the epitome of Parisian elegance: they are designed for the most sophisticated modern women. You can buy these luxury and elegant watches in the most luxury watch boutique of your city, if there is any.