| | |
| --- | --- |
| News of website Montre24.com: Exclusive video of watch models by Barthelay at WPHH 2012 | |
The information watch portal Montre24 provides a unique opportunity to all lovers of watch art who are keeping an eye the latest developments in the watch industry, to learn about the luxury watches of the Swiss manufacture Barthelay. At the exhibition WPHH 2012 the company Alexis Barthelay presented its luxury watch creations, which are more jewelry than usual time measuring. Our website montre24.com presents you the video clip - http://montre24.com/video/28/ that clearly guides you with all the watches of Alexis Barthelay, presented at the WPHH 2012.
The annual exhibition WPHH 2012 is a closed event in watch world, which doors are opened to special guests. Since 1998 this event is organized by the Empire Franck Muller Group every year in Geneva. This important and closed event provides an opportunity for companies and talented watchmakers of these watch companies within the group Franck Muller, present their latest watch creations and innovative ideas to a narrow, but special visitors who can be their potential customers.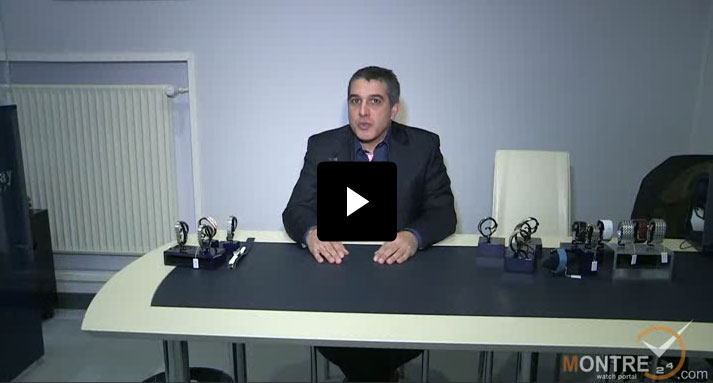 16.02.2012
Lisa
I have been to the site barthelay.com; it seems to have been taken over by a magazine site. I acquired my grandmother's Alexis Barthelay watch, it is a beautiful gold watch made of twisted strands of gold braided into links of a chain. The face is gold as well. The clasp is genius! It took me awhile to find and then open. I would really like to know more about it. My grandmother has passed, my mother gave me this watch and a pair of earrings she considered "costume" jewelry. I've since learned the gold watch she considered "costume" was actually a pretty fancy watch! When I took it to my jeweler for cleaning, he seemed really impressed. But I could find no information online at the time (many years ago). A recent search brought me here. Is there a way to contact Alexis Barthelay and find out anything they can tell me about this beautiful watch? Thank you :)


"My watches are jewels that give the time" The House of Barthelay was founded in the 1930's in Paris by Alexis Barthelay, a name that has always been associated with fine jewellery and watches. A great connoisseur of gemstones, Alexis created exceptional pieces for the most renowned jewellers of the Place Vendôme. Watches became a fashion accessory, like any other piece of jewellery. Alexis Barthelay was soon considered in the ...
Detailed information Barthelay