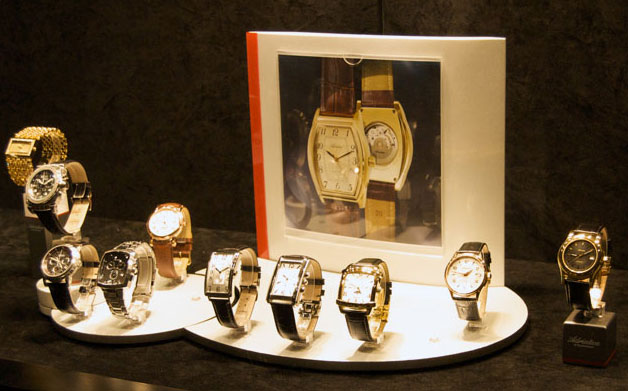 The history of the Adriatica watch brand starts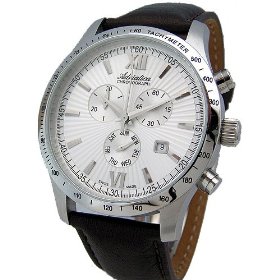 in 1931 in the Swiss town Montelier. By the middle of 1930s the company managed to win the popularity in Switzerland as well as in many other European countries. Because of the started World War II, the manufacture of the Adriatica wrist watches was dormant, and resumed again in 1949. Since 1998 the main manufacture of Adriatica was concentrated in the Swiss town Dongio, one of the main centers of the Swiss watch manufacture all over the world. At the end of 2006 the brand opened its representative office in Russia, and in 2009 Adriatica began providing its clients with new service: order of almost any produced Adriatica watch model.
Since December 2006 the company became a member of Federation of the Swiss Watch Industry FH that provides it with a higher status at the world market.
Today Adriatica offers more than 200 models of mechanical and quartz watches, equipped with the best Swiss movements. All models are engraved with "Swiss made" and provided with the movements RONDA and ISA, the mechanical ones – with ETA movement with 25 jewels, which provide the durability and maximum accuracy movement. The Adriatica quartz watches are characterized by maximum accuracy and reliability. All Adriatica watches have the system of accurate movement adjustment and the reliable anti-shock system. The watch straps are made of leather, the bracelets – of all-metal parts. All models are crafted in 18-carat gold, covered by PVD method. The dial is covered with either hardened mineral, or sapphire glass.
The high quality materials with advanced technologies are used for making the Swiss Adriatica watches. These reliable and elegant watches perfectly emphasize the luxury image of their owner, and their quality and high prestige undoubtedly meet the most exacting needs. You can buy the Adriatica watches in official representative offices of the company.