Informational watch portal montre24.com has been added by another video clip. At the annual exhibition BaselWorld 2012 was attended a huge number of companies, among of which its products widely presented the watch brand Adriatica. The team of montre24.com has prepared an exclusive video clip of the company Adriatica for all present and future visitors to our site. The watch company Adriatica, which story begins in 1931 in the Swiss town of Montel, today is a manufacturer of reliable gauges of time, because the company uses the highest quality materials combined with advanced technology.
At the annual exhibition BaselWorld 2012 the company Adriatica introduced its novelties. At the beginning of prepared video clip is presented a brief history of the brand's creation, as well as its revival after World War II. In the pavilion of the company was presented a variety of models, created in the prewar period. They could be described as "historic" watches, because they are more than 70 years old. Despite the fact that in the beginning the company produced only mechanical watches, today 95% of all produced by Adriatica watches are quartz watches. Perhaps for the company it would be better to retain its status as the manufacturer of mechanical watches. However, they know better: apparently, the company Adriatica prefers to make its watches available to everyone. The company uses in its watches mechanisms ETA and Ronda. Glass: mineral and sapphire. Straps are mostly made of calfskin, as the price category of Adriatica watches (from 100 to 450 Swiss francs) precludes the use of expensive materials.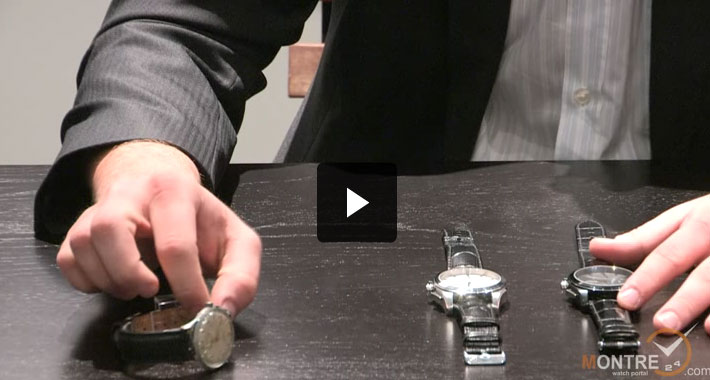 Adriatica watches presentation at BaselWorld 2012
Presented model was men's watch with special mechanism. The model has three functions: the local time, second time zone and chronograph. The watch also has a retrograde day and date functions. The watch case is made of stainless steel. If you are interested in the demonstrated model, and you decide to buy Adriatica watch, so the video clip provides its price. More clearly see the new product of 2012 by the company Adriatica at BaselWorld 2012 is possible by clicking on the following link - http://montre24.com/video/148/.
Official site Adriatica
Freya
16.05.2012