Watch rating
Which of our esteemed readers can answer the question, what is better and more prestigious: orange juice or apple? Tea or coffee? Skis or skates? Mersedes or BMW? Tag Heuer and Hublot? Agree that it is impossible to answer to any of these questions a straightforward. Selecting something from the proposed, you inadvertently offend another person, having a point of view different from yours, or will not be honest enough, trying not to "hook" and not to offend the interlocutor. So when I typed the title of this article, "watch rating", I've been thinking how to make this rating of watch brands and not to offend anyone's feelings. In my opinion, the main thing in this matter - it is the priorities and desires of the person choosing one or another watch brand, and it's not the cost of a model and to its popularity, but its internal and external appeal for a particular buyer.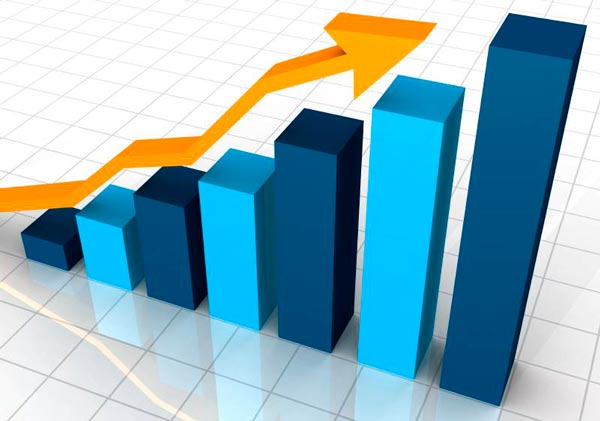 Rating
On the other hand, if the watch models are in completely different price ranges, that seems to make a rating of watches is quite simple: the more expensive, the "cooler" it is. But if prices are virtually the same, how to identify the most prestigious brand and represent the most accurate world watch rating? What criteria should be taken as a basis: recognition degree of a brand, the complexity of built-in mechanisms, the popularity of watch brand name, the high cost of the used materials, or opinions of "powers that be"? In addition, watch companies added problems themselves, the number of which every day is growing rapidly, which complicates the task of drawing up an adequate table displaying rating of prestige watches.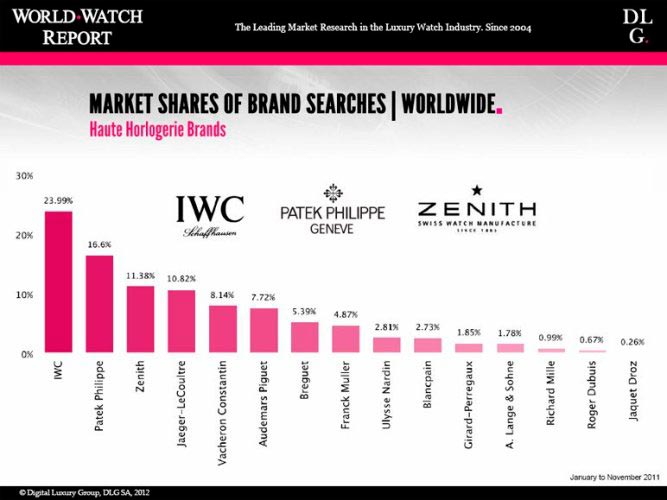 Watch and brands WorldWatchReport-2012 rating by popularity of online queries
Very often I have heard that there is a certain hierarchical pyramid or watch graduation, a rating of Swiss watches, dozens (hundreds of) the best and so on. I hasten to assure you that the existence of a single rating - is a myth, the same as a lifetime warranty on all Swiss watches. No single mechanism can serve for several decades without due care, but with the right treatment to the watch, everything is possible. However, today is not about that.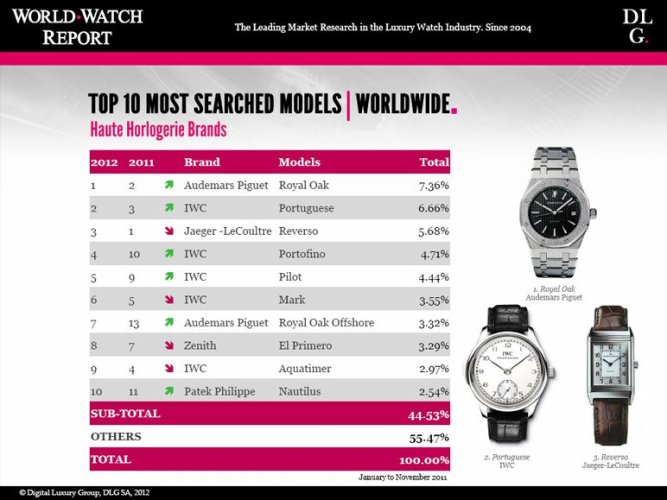 The most popular models
If we use the almighty Internet, so by request "watch rating" you will find a huge number of tables, charts and lists drawn up by certain people that came from their own beliefs and guided by specific goals. Any rating of wristwatches cannot serve as the only true guidance for the buyer. For example, each of the watch manufacturers usually offers its rating of watch brands, in which its watches have a definite place. His rival shows a rating of the best watches where positions itself in a completely different line. As you can imagine, we are not talking about any objectivity here - pure advertising! Very often in popular magazines and other periodicals can be found very interesting rating of wristwatches, but then again, it will be directed to a specific audience that you should definitely consider. So, rating of Swiss watches in European magazine may be radically different from the list compiled by, for example, the American journalists. In addition, it should be recognized that often the best watch rating or rating of watch prestige, compiled by journalists, rather refers to the presented novelties in a given year, rather than to the creation of watch brands for a long period of time.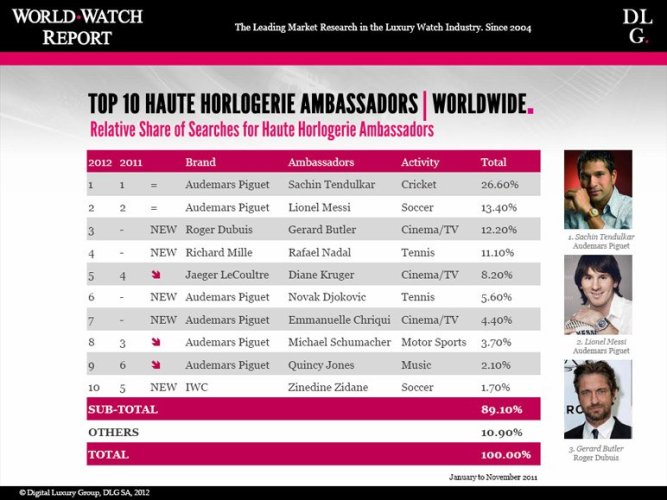 The most popular ambassadors of watch brands
Real "battlefield", in which the "battle" and the debate about what are considered the best watch never cease for a moment, is any watch forum. After visiting one of these forums, I came to the conclusion that the present general rating of prestige watches, which fully reflects the picture of the watch world, and would be consistent with the views of all watch lovers and specialists, no one have yet managed. Then the logical question arises - who believe in and whose opinion rely on? And you need to believe yourself and need to rely on own preferences, but you also should pay attention to the views of watch experts.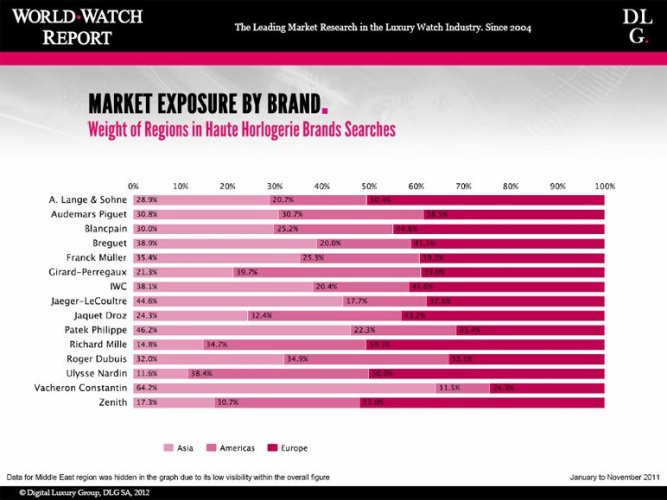 The most popular on number of requests brands in America, Asia and Europe
Today I took to do the impossible - to make a rating of watch brands, based on certain observations and known facts. Perhaps I thereby incurred the wrath of some of our visitors, but I beg not judge me harshly because I tried to be as objective as possible. The first question in the preparation of a diagram showing rating of watch brands - from what is to come and build on what criteria. Well, a very good question!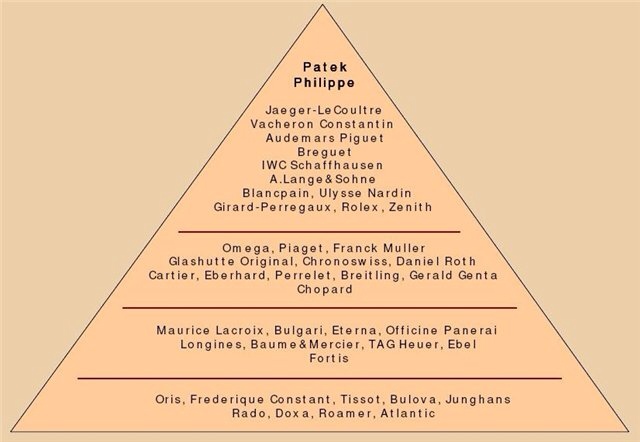 Forss - somewhere found rating of watch brands
Seemingly simple - study statistics, we find the best-selling brand, and propose it to the leaders. However, even this does not help, because in this case very budget watches available a wide range of buyers will go forward. This rating of watch brand will show the models in low selling, but let's think about why they sold little. Perhaps because they are surprisingly complex, incredibly nice and therefore prohibitively expensive. Either they really are not interesting. That two-edged sword, so taken separately the criterion of "marketability" in compiling the list, reflecting the rating of watch companies cannot be used.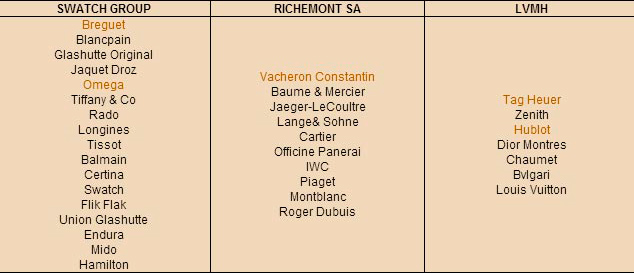 Key manufacturers of Swiss watches
I could portray rating of watch companies, based on the number of complicated models of each of the companies. The more complicated watches the company has, the prestigious and elite brand, but in this case from the table immediately disappear brands working in the field of fashion-watch. Such watch companies often do not focus on the main ultra-complex mechanism, replacing the magnificent mechanical "engine" with unpretentious quartz version, but on an external rich decoration of watch, elements of which are sometimes made of very expensive materials. Agree, it is somehow dishonestly.
Of course, making rating of watch manufacturers, history of the company can be a basis. In today's market firmly established manufacturers with centuries of experience that delight fans of chorology with their creations more than one century. But young brands don't to keep up his senior colleagues, persistently developing their skills and gaining experience. So to build rating of watch brands on the principle of "the older - the prestigious" is not right, because such a list would be very unfair to the young and promising brands. Take the company Maurice Lacroix, which appeared on the world watch scene not so long ago, but it has already achieved great heights in the watch area. On account of Maurice Lacroix a large number of prestigious awards for its bold designs and complex mechanisms. In addition, the manufacture is considered one of the leaders in the creation of retrograde watches. But what about the young Italian brand Anonimo, which in its short history has done a huge amount of useful discoveries and introduced into production very valuable and innovative ideas and incredible design? Apparently, this watch brand will go far!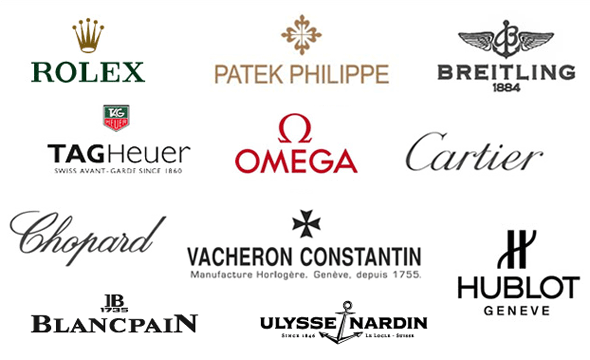 Rating of watch brands
The most obvious criterion - watch "price", I also do not take into account, and the rating of Swiss watch brands at cost of their models has long existed in the "Internet". If you are interested in rating ofexpensive watches, I advise you to read a few articles devoted to this topic on our web portal in the "Watch magazine".

Watch rating
As you have already noticed, to make a single rating of watch manufacturers is almost impossible, the great number of factors should be considered. Moreover, in every society has its own graduation of data of wrist accessory: someone likes richer watch, for another great importance is the design itself, and the third - the complexity and versatility of the model. On the market there are also unique watch brands that seem to stand out, and around them formed a very narrow range of specific clients. The company Officine Panerai could be a good example in this case, which do not need any ratings and no advertising. The brand has a constant large army of fans who explain the position of the brand in relation to its competitors do not need to. Not always the watch of manufacturer are equally popular in different parts of the world. It is necessary to understand, so I suggest to you a few brief reviews of prestige watch brands in three markets: the Russian, European and American. We begin Russia.
Rating of watch brands on Russian market
After analyzing the huge amount of information that the Internet offers us, I came to the conclusion that the most appropriate option would be Russia's rating watch brands, positions which are divided into several categories. This takes into account not only the rating of Swiss watches, but also the position of other manufacturers who have achieved certain heights on the world stage. That is a pretty common world ranking of watches in compiling of which the popularity of the brand has been taken into consideration, the turnover of the company, the extent of the distribution network, as well as the quantity and quality of the model year.
The first category includes watch category «super luxury», which pay attention quite wealthy citizens of country. Rating of expensive watches consists of the top 10, in my opinion, brands on the Russian market. These brands - is, let's say, the top of the pyramid and the Grand of watchmaking.
1. Strict A.Lange & Sohne
2. Legendary Audemars Piguet
3. Graceful Blancpain
4. Classic Breguet
5. Ambitious Frank Muller
6. Incomparable Girard-Perregaux
7. Resourceful Jaeger-LeCoultre
8. Iconic Patek Philippe
9. Unique Vacheron Constantin
10. Resourceful Richard Mille
The second category includes models of «luxury» class, who beat the top ranks of all watch "charts." Twelve seats were divided among the following brands:
1. Forever "flying" forward Breitling
2. Brilliant Cartier
3. Avant-garde Tag Heuer
4. Memorable Hublot
5. Military Officine Panerai
6. Ageless and impenetrable Rolex
7. Pioneer Omega
8. Reliable IWC
9. Creative Ulysse Nardin
10. Pushy Zenith
11. Ultrathin Piaget
12. Sublime Monblanc

All watches of «premium» class I presented in the following table, which reflects the rating of watch brands for a given period of time. Each of the brands deserves the title of "best" in its category.
1. Attractive Longines
2. Extraordinaire Maurice Lacroix
3. Delicate Oris
4. Fashion Rado
5. Elegant Perrelet
6. Romantic Ebel
7. Never ceases to amaze Tissot
8. Devotee to watch «music» Raymond Weil
9. Sporty Chronoswiss
10. Versatile Fortis
Wristwatches of «fashion» category attract many customers, especially with their original design, as well as, with relatively low price, of course. Among the companies working in the fashion direction, undisputed leader stood out. I made them in the following rating of watch brands:
1. Charming Chanel
2. Chic Ice Link
3. Bright Louis Viutton
4. Serious Anne Klein
5. Desirable Dolce & Gabbana
6. Stylish Pierre Cardin
7. Intelligent Calvin Klein
8. Expressive Dior
9. Functional Hugo Boss
10. Fantastic Versace
Something like this, we can observe in modern Russian watch market. However, in order to avoid harsh criticism from our dear readers, I will repeat that this rating of watch companies was designed to accommodate some of my personal observations, so it is partly subjective. If you practice a different perspective or made your own informed rating, then please contact the our site, and we will be happy to hear your opinion. We are interested in every point of view!
European rating of watch companies
In matters related to the prestige of the European watch market, I decided to follow one of the most famous European magazines - Business Montres, which last year introduced its ranking of Swiss watch brands. As the newspaper writes, with rankings take into account not only the popularity of brands, turnover, distribution network, but also the creativity of the team masters, growth potential, management effectiveness and target group of customers.

The list includes the following Swiss manufacturers:
1. Rolex
2. Cartier (the only manufacturer in the list with French roots)
3. Patek Philippe (known in Europe as a symbol of the highest quality)
4. Tag Heuer
5. Omega
6. Chopard
7. Frank Muller
8. Breitling (this brand in Europe is respected for its professionalism, accuracy and reliability)
9. Audemars Piguet
10. IWC
I think everything is logical. Incomparable Rolex, as always, is "ahead of the rest." However, the U.S. market set priorities somewhat differently.
American rating of watch brands
A well-known New York organization Luxury Institute, dedicated to research in the field of luxury industry, to compile its rating scale conducted opinion poll among the respondents, the annual household income is above average. Simply put, interviewed were very wealthy fans of watchmaking. All watch brands have undergone strict selection, the first American journalists take into account the quality and originality of design. In addition, respondents shared their personal experiences of ownership models from past collections of watch brands.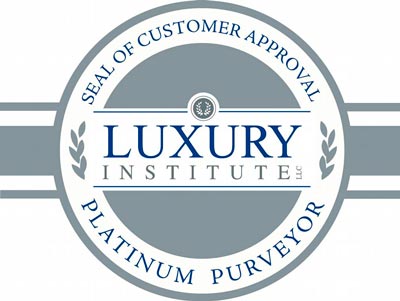 Well-known New York organization Luxury Institute
As a result, a very interesting picture has formed. Company Rolex, which is wholeheartedly loved in Europe, picky Americans don't not even included in the top five. Apparently, the brand Blancpain, which in its turn is not among the ten best European brands, Americans like, as Russian buyers like. So many people, so many opinions - not please everyone! In general, look for yourself:
1. Blancpain
2. Vacheron Constantin (incidentally, this brand, in Europeans' rating is only in 24th place, which is also very surprising. But taken separately Italians know a lot about the beautiful, consider Vacheron Constantin a watch ideal, and in the Italian ranking this brand is at the first place).
3. Breguet (in Europe the 12th place)
4. Chopard
5. Hublot (for European data - 25th place)
6. IWC
7. Rolex
8. Van Cleef & Arpels (all the Hollywood stars fall in love with diamond-set models)
9. Harry Winston (jewelry and watch brand still subdued American millionaires by its Opuses)
10. Frank Muller
If we consider watch producers over the past decade, it is clear that the overall picture has not changed so far. Older, experienced watch industry giants do not want to "retire" and cede their leadership position for beginners, but time will tell. Perhaps in the near future, we will admire the complex, creative and functional models of young brands that are now gathering forces and experience to come to the fore. Whatever it was, but the art of watch making today is at the peak of its development. Therefore, to "stop time" is not possible, because the watch industry will never allow.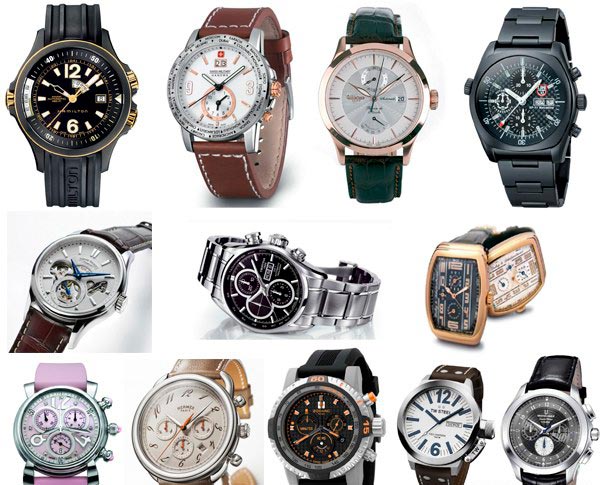 Watch rating
What about ranking of men's watches and rating of women's watches, there is nothing concrete to say. I will mention only one: according to some statistical sources, among the most expensive watches beautiful ladies prefer watches of the brands Rolex and Montblanc. Although these data are relative, therefore, as a separate rating of men's watches or ranking of women's watches makes no sense.
So what did we end up here? As it turned out, no consensus on what should be considered the most prestigious watch, and there cannot be. We are all people with our exclusive features and unique preferences, so during your next trip to watch boutique refer to heart, it will not disappoint. And, of course, the material means! Although in the circle of watch fans is not accepted to save for their admiration, as it is believed that expensive watches do not just create time, but show how it is costly to their owner. In addition, it is difficult not to agree with the fact that an expensive watch - which is a great way to invest. Explore the very detailed information regarding all of the above watch brands, you can count on the pages of our news portal. Good shopping and see you soon!
Written by Natali