The company MTM specializes in the production of the watches that can withstand the harshest conditions.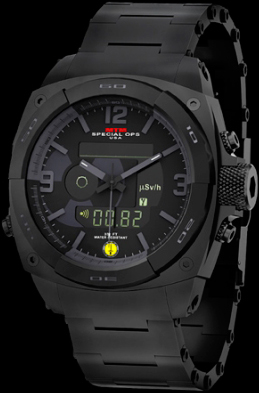 MTM RAD watch
For example, introduced by the company a RAD collection is equipped with a function for measuring radiation levels using the built-in Geiger-Muller counter, which allows identifying the radiation doses from 0.0001 to 9,999 millisieverts. If you violate the established maximum permissible level of radiation, the watch will beep, and the data about the level of radiation hazard will be displayed on the dial.
The novelty is presented in a limited line of 1000 models. Waterproof to 100 meters, the case has a diameter of 46 mm and the thickness of 20 mm.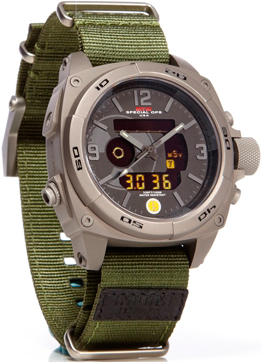 MTM RAD watch
Tritium lights of the hands provide an additional convenience in applying the instrument, which indexes time, the level of radiation and the date.
Official site of MTM.
Written by Lucy Vuiton
24.07.2013