| | |
| --- | --- |
| News of montre24.com: an exclusive video clip of the company Hautlence from BaselWorld 2012 | |
Information watch portal montre24.com presents to attention an exclusive video clip, at this time dedicated to the company Hautlence. The watch company Hautlence was no exception, and also presented its latest product Hautlence 2012 at BaselWorld 2012. The Swiss watch company Hautlence was founded in 2004. The main feature of Hautlence watches is the absence of watch dial: it is replaced by the sapphire plate, which opens the eyes, even the smallest details of the mechanism. That is why the masters pay a great attention to the mechanism which by means of skilful hands gets a flawless appearance.
At the BaselWorld 2012 the company Hautlence introduced its novelties Hautlence 2012 to wide range of visitors, watch connoisseurs and including the team of watch portal montre24.com. The first presented model was Hautlence watch, which design tends to be a classic watch. This classic novelty by Hautlence is differ with readable dial and very easy to use.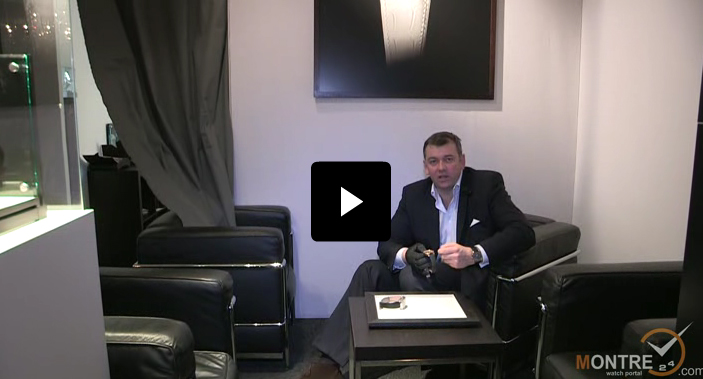 Hautlence watches presentation at BaselWorld 2012
Next was presented a model which fully reflects the main focus of the company - an open mechanism, visible through the sapphire dial. Watches are equipped with a retrograde minute hand. The function h is displayed with an adjustable chain with a 12 - a digital scale. Watches are equipped with automatic movement with 520 components, developed by Hautlence. Power reserve is 45 hours. In spite of its glass design, the water resistance of Hautlence watch is up to 30 meters depth.
More clearly see the demonstrated novelties Hautlence 2012 at BaselWorld 2012 is possible by clicking on the following link - http://montre24.com/exhmember/10/269/.
Official site of Hautlence watches.
Written by Freya
29.05.2012
Hautlence: Destination line in Shenzhen
The company Hautlence invites watch lovers to see the first three models of the collection Destination, which will be presented as part of a world tour.
17.03.14 Comments(0)

New Destination 01 Timepiece by Hautlence
The new model Destination 01 by Swiss watch company Hautlence is presented in a case of titanium with DLC- coated. Waterproof up to 30 meters, the case has dimensions of 43.5 mm x 37.0 mm x 13.0 mm.
31.01.14 Comments(0)

HL 2.3 Timepiece by Hautlence
Swiss watchmaker Hautlence announces the release of its novelty HL 2.3, presented in black titanium case. The case length - 50 mm, width - 42 mm, thickness - 17.8 mm, water resistant - 30 meters. The total weight of the model is 49 grams. Case is polished by hand.
17.03.13 Comments(0)

New Avant-Garde Retrograde Watch by Hautlence
The watch company Hautlence has released a novelty Avant-Garde Retrograde, which will be officially presented at the GTE, held from 20 to 24 January. The model is available in two versions: HLRQ02 and HLRQ03.
22.01.13 Comments(0)

New AVANT-GARDE Collection by Hautlence
Famous for its innovative approach to display the time, the watch company Hautlence from Neuchâtel again utilizes its design elements to create a new collection called AVANT-GARDE, where a inventive approach combined with a creative outlook of its creators.
11.10.12 Comments(0)

HL 2.2 Watch by Hautlence
The watch company Hautlence has announced the release of a new wristwatch HL 2.2, in which the computer simulation and advanced design technology harmoniously combine with traditional watchmaking.
11.07.12 Comments(0)

New Hautlence HLC 06 watch
LA CHAUX-DE-FONDS, June 2012 - Following on from the launch two years ago of the first models in the HLC line, Neuchâtel watch brand HAUTLENCE is launching an elegant rounded version, limited to 88 numbered pieces, which combines beauty and practicality while remaining true to the minimalist heritage of the very first line, the HL.
19.06.12 Comments(0)



Hautlence is Swiss watch brand, that was founded in 2004 by Renaud de Retz, Guillaume Tetu, Jean Plazene, Jean-Christophe Chopin and Alain de Forges. They created an interesting name for the watch company – Hautlence. It is an anagram of "Neuchatel", a symbol of traditional Swiss watchmaking. The brand name once occurred to Guillaume Tetu, when he went by train to Neuchatel, and during the trip he played "Blockhead" along. The founders chose the Mobius strip as a company's logo. This strip looks like the symbol of eternity. During the creation of the watch movements, Swiss watch brand worked ...
Detailed information Hautlence