During the GTE the watch company Arcadia for the first time in its history has presented a watch, equipped with manual winding mechanism, which is made especially for the watch house Arcadia.
The Arcadia Vintage 23 watch is one of the six handmade skeletonized watches, which were developed almost two years. The watch mechanism was the legendary Valjoux 23 - chronograph with column wheel and blue hands, which also pose a great sample of manual work. Into the mechanism are integrated blue handmade screws, polished and painted in blue, which gives the mechanism a complete and "brilliant" form. The mechanism can be viewed from the top and the back, because on both sides of the case is used a sapphire crystal. The watch is a unique concept, made of 18 carat pink gold.
As the heads of the company comments the model Arcadia Valjoux 23 - this is just the first part of the brand Arcadia history, which is developing today, almost before our eyes.
Arcadia – the watch brand, which is located today in the small town of Versoix, a suburb of Geneva, and specializes in the manufacture of hand-made watches. A feature of this brand is watches, made to order and precious watches with "invisible" diamond inlays.
According to Claude Sanz, the brand's founder and owner, one of the most important moments in the watch Arcadia was the production of mechanisms at a reasonable and affordable prices, which is especially significant after the ETA cease their supply.
Today Claude Sanz and his professional team are working on brand development, ready for new challenges and create new watch products.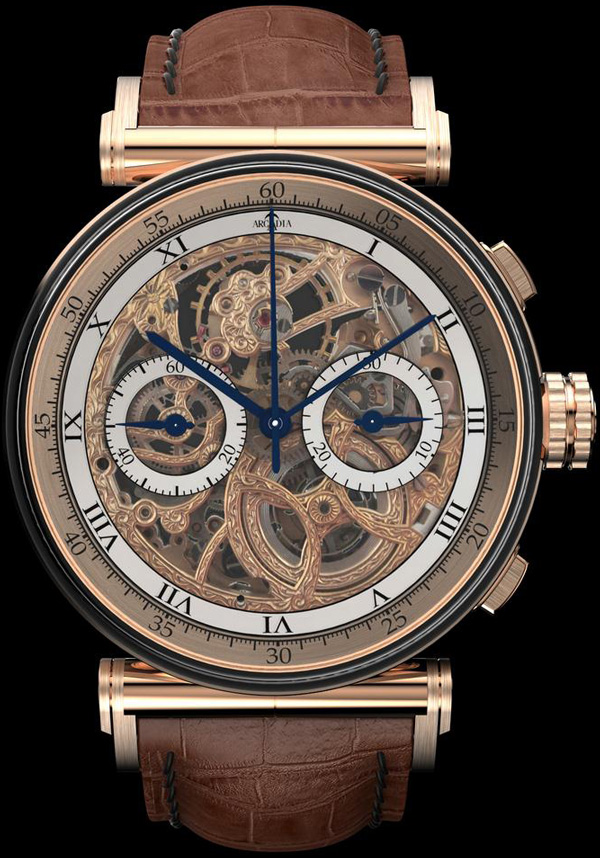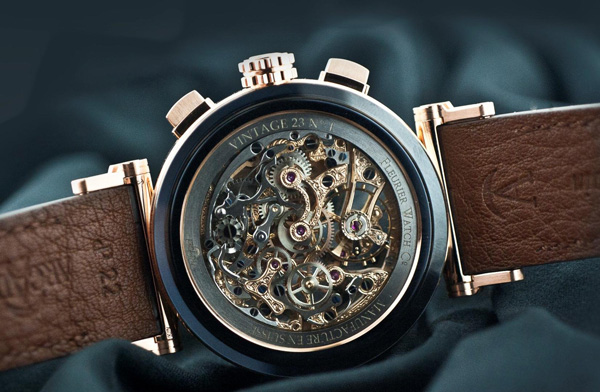 17.01.2012