It is a real fashion for real people – credo of s.Oliver company
s.Oliver – is a German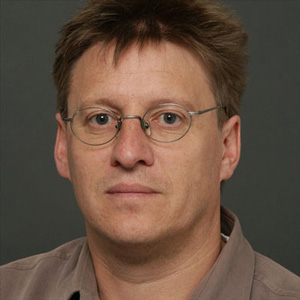 company which produces fashion clothes for young men and women who go with the times and look for individual style full of unexpected and charming details.
First information about s.Oliver appeared when the first boutique was opened in Würzburg (Germany). In 1969 a businessman Bernd Freier opened a shop where clothes for young people were sold. It was called s.Oliver (in honor of the main hero of Charles Dickens's book "Oliver Twist"). For some years he had transformed a very modest boutique into one of the leading companies of fashion industry.
Their present name the company got in 1978 and in a year it was registered at fashion register and at a German patent and trade marks institutions in Munich.
Gradually it enlarged its production sphere and started up a new line of clothes of male design (1995).
In 1997 the company signed a license agreement for foot wear and accessorizes production. In two years sunglasses, belts, jewelery and watch were also produced by s.Oliver.
Functional accessorizes' design is very extravagant, they has became an essential accessorize for young people who follows the latest trends. Among the wide watch assortment it is possible to find a model which can be suitable in any life situation: classic watch with sharp lines and minimalistic design would be a good accessorize for a business suit, sport chronograph with a massive case can be mentioned by people who have active live.
Working at new collections designers make experiences with a shape, color and materials. Every year s.Oliver releases nearly 250 models. For watch making high-quality materials are used. Cases are made of stainless steel, plastic and light and firm titan.
Dial is thoroughly protected by mineral crystal (hardness according to Vickers scale is from 500 to 800 units). Logo and brand's name are usually used with good effect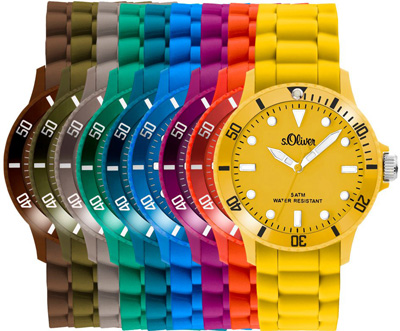 by designers while dial is decorated. Miniature hands make their turn against the background of a huge application of the s.Oliver's name. The models are supplied with metal bracelets or leather straps of different colors or monotonous. Functional accessorizes s.Oliver are composed on the basis of high-quality Japanese movements.
s.Oliver's watches are based at a fashion segment of World-trade and renewed every season.
Design and models are developed by the leading specialist. The latest fashion tendencies are also taken into account, but for the basis a unique style of the brand is taken.
Thanks to extravagant design, variety of styles and balance between price and quality s.Oliver's watches took notable place at World-trade.
In 2003 the company finally fixed their position at a local trade and decided to introduce oneself in International market. s.Oliver shops were opened in Australia, Switzerland, and other European countries.
s.Oliver wear and accessorizes are of casual style, besides sometimes it it is possible to find more classic or vanguard items in the collections.
Brand's production takes the middle price range (retail price varies from € 30 to 130).
Volumes of s.Oliver's production increase every year. It makes once positions firmer at a World trade of fashion clothes. Today it has more than 300 boutiques and 1000 shops in different shopping centers and 1330 small shops.
Competent PR action conducted since 2004 is also a great thing. Famous singer Diter Bolen ( Modern Talking) and his wife Estefany Kuster and also a famous actress Felicitas Vol were invited to take part in the advertisement. In 2005 s/Oliver started collaboration with famous American singer Anastasia.