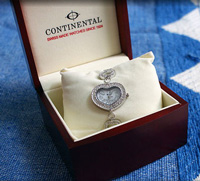 The company Evaco SA is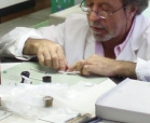 a famous manufacturer of Swiss watches. Due to the production of pocket watches, it has been recognized in Europe. Since 1924, the brand began producing watches under the name Continental. Reliability, high quality and reasonable prices have helped this watch brand to gain popularity very quickly. Even in the 70s during the quartz crisis the company has released a collection of watches with quartz movement. In addition, the watches kept recognizable design and loyalty to Swiss traditions. These quartz watches were successfully sold both in Europe and in eastern countries.
In the middle of 90's new management of the company has reduced the major designers, top managers, bringing down the level of sales of several well-known models. However, the new managers have taken the necessary steps to remedy the situation: experienced designers were recruited, managers, whose task was to increase sales of the company. The brand began producing waterproof watches with sapphire crystals, durable and resistant to scratches. Currently, Continental presents completely different, dissimilar quartz and mechanical watches. Continental - it's about a hundred models of watches - gold-plated, steel, with metal bracelets or leather straps, and women's collections, which are decorated with precious crystals. The brand Continental has released the following collections: «Chrono», «Leather Sophistication», «Signature», «Classic Statements», «Sapphire Splendour», «Anniversary»,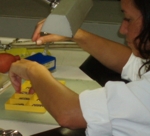 «Precious Sentiments»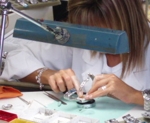 and «Modern». «Chrono» is a multifunctional men's watch. «Leather Sophistication» is quartz watch in classic style, which is differ by easy readable dial. «Signature» is men's quartz chronograph, produced for people with a strong personality. Collection «Classic Statements» is presented by technically complicated models with lunar calendar. "Sapphire Splendour" are quartz watches with cases made of stainless steel and sapphire glass. «Anniversary» is a watch with open worked dials. «Precious Sentiments» is an elegant collection of ladies' watches in different colors with leather straps and delicate bracelets. «Modern» is a collection, designed for women. Models are equipped with a quartz movement. To buy watch Continental one can buy in over 20 countries around the world at authorized dealers, as well as they can be ordered via the Internet.