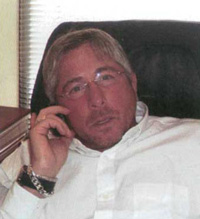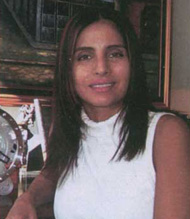 Joseph and Tova Feldman dedicated multiple years to distributing famous European brands' watches in North American and Caribbean markets. Joseph spent almost 10 years on elaborating and developing luxurious design of handcrafted Italian wrist watches. His long-term experience in watchmaking industry enabled him to reach sharp perception of avant-garde style.
In 2004 Feldmans achieved their dream and founded an international watch brand. On the basis of their experience and skills the new "Bulloc Italy Watch Company" was born.
The company's history started with wrist watches with crocodile, alligator and python leather straps and multicoloured dials. All Bulloc brand's models are equipped with automatic 21-jeweled movements, the glazed dials are covered with sapphire crystals, the cases are made of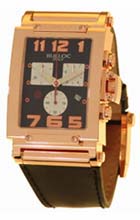 high quality steel, some models have precise chronograph indicators.
Delighted by the beauty of diamonds, the company presented the "Diamante" collection. This collection's models are incrusted with diamonds of extremely high quality and purity. This collection was followed by the "Grande Diamante". The model's steel case, incrusted with diamonds, is supplied with the automatic 21-jeweled Nr. 2815 movement. The strap is made of crocodile leather.
The company has also presented the "le Reve Francais" collection, the first piece from which was presented to the famous Hollywood actress, Halle Berry, as a Christmas present.
According to Joseph Feldman, the majority of newly-created brands in the watch market are focused on the flashing modern fashion trends and in most cases they don't pay proper attention to quality and watch craftsmanship. As a result, the fame of the most of the brands decays rapidly. In contradistinction to them, the Italian Bulloc watch brand pays great attention to precision and quality of the instruments and materials, used in their watches' production. All Bulloc brand's wrist watch collections will always demonstrate high standards of genuine watchmaking.
You can buy a Bulloc watch from the company's official representatives. All models have a 36-month warranty.