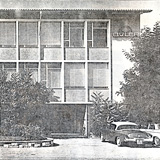 In 1945 the SSIH GROUP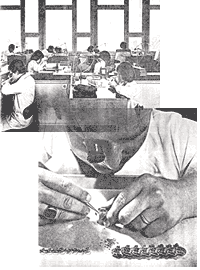 (Société Suisse de l'Industrie Horlogère) founded the Buler watch brand. It is one of the brands applying the latest technologies to produce watches. In 1954 the company was run by Walter Rufli. At that time the company's staff was 15 people who made timepieces in the small workshop located in Oelestrasse. But in the small workshop it was hard to expand production. For that reason, in 1956, the new factory was opened in Solothurnstrasse located in Jura. The company strongly started launching high-quality watches that in a year became famous in 65 countries all over the world.
In 1957 the brand made mechanical watches only that were offered at affordable prices. However, from 1960 demand on Buler watches began growing, but the company was not able to make the necessary volume of watches. And it had to take an important decision that would have changed the situation. The right one was to expand the factory. So new workshops and offices were opened, and in the middle of the 60s the brand launched original and exclusive watches, having applied the latest technologies and methods. The company's masters create timepieces under the motto - " team work is in the first place". Just that concept and masters-watchmakers' craftsmanship led to great success and amazing achievements for a short period of time.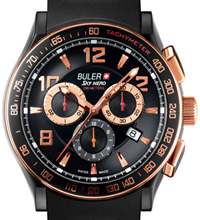 From 1971 the Buler company began launching self-winding watches. In 1990 it produced the Ocean Conqueror and the Sea Legend watches that brought the world fame to the brand. Ocean Conqueror had the case and the bracelet made of stainless steel, the glass was sapphire. The watch was outfitted with the automatic Swiss movement. The company launched Sea Legend models both for men and women. Cases and bracelets were made of stainless steel, glasses were sapphire. The bezel was one-way rotating. Watches were equipped with the quartz movement and water-resistant to 200 metres.
Top Gear Chronograph is a chronograph with a stainless steel case, a sapphire glass and a leather strap. The watch is water-resistant to 50 metres. There is an other chronograph version with a stainless steel bracelet.
Adventurer is a chronograph with a stainless steel case and bracelet, and a sapphire glass. The model has a one-way rotating bezel. A part of the dial is a spherical polished gold plate (silver or steel) in the centre of which a spectacular hi-tech texture, coloured carbon, is. The watch is outfitted with the quartz movement and water-resistant to 200 metres.
The Buler company is a sponsor of football teams and international auto racing.
Buler timepieces are available in many countries of the world and to order through the in Internet.