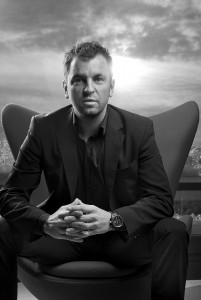 The Norwegian Bruvik watch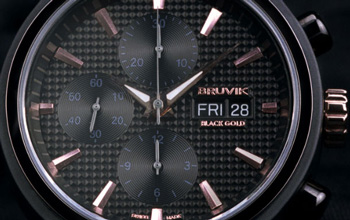 company has successfully managed to transfer grandeur and power of the Norwegian nature in its wristwatches. Being not a big company, Bruvik has devoted its activity to developing high-quality watch movement combining simple and modern design that can fully demonstrate nature of Norway. For the first time the company's founder had a dream about the brand's creation during his family trip to the exhibition dedicated to the modern art of the horology.
Inspiration:
The company's founder says that his inspiration to create a watch goes from the Norwegian nature, powerful simplicity and snowy lucidity. He combines this all with lines of an urban landscape, he gets the watch that completely reflects true Norwegian spirit and beautiful sceneries of Norway.
A small piece of Norwegian nature on your wrist is artic glaciers, the midnight sun and the northern lights of Norway. This wristwatch is a small journey from the arctic north to the south, magnificent fjords and small villages among the mountains, the so-called part of Norway.
Individual expression:
When you are going to purchase a wristwatch, you can see a wide range of various models of different design and functionality at the watch market. The company does not strive to be a leading brand in the market and be sold in every store. Bruvik timepieces will be always something different in individuality and self-expression that a customer will like.
Innovative design especially for the BaselWorld 2011 exhibition:
Today the company's designers are working at a new model of wristwatches that will be presented at the exhibition in Basel. They promise that this model will be an innovation and reflect true spirit and nature of the Bruvik brand. The team of designers and engineers together with Haakon Nordvic, a photographer, made a trip about the most picturesque landscapes of Norway. Photographs of the trip became a source of inspiration to create the model.
The company's founder notices that some wristwatches created from inspiration of the northern lights have dials perfectly demonstrating all mystery and beauty of Norway sky.