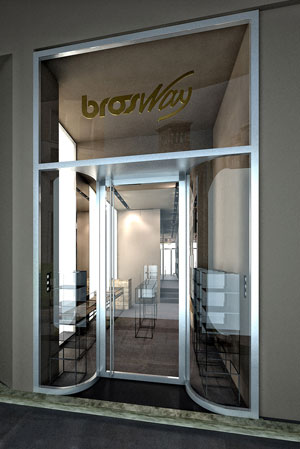 The Italian BrosWay jewellery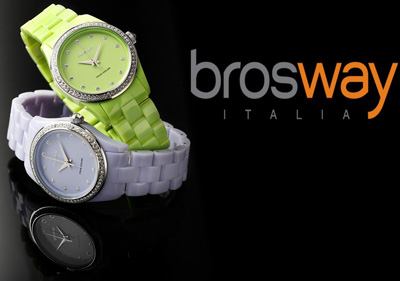 brand is one of the most well-known all over the world. The official person of this brand is no less famous Penélope Cruz. BrosWay is absolutely a leader in the area of producing jewellery and fashion watches. Besides these products, the company also launches vases and expensive writing instruments.
The Bros Manifatture company was founded in the end of the 70s and initially was a producer of bracelets and high-class straps for wristwatches. The company pays great attention to perfect quality and components. In 1980 it was acknowledged as the leading Italian company being a synonym of quality and style. In 2002 the company opened a new branch called BrosWay Jewels. Jewellery, made of stainless steel, gold, brilliants and other precious stones and introduced by this new branch, featured high quality, design and various innovations. The production volume was increasing and for that reason jewellery business became the company's main direction.
On October, 2007 BrosWay launched the first collection of wristwatches named Mustang Watch. This sporting and dynamic collection was chosen as an official sponsor of the Italian national rugby team. And at the same year these models were presented at the watch BaselWorld exhibition.
The new collection was Santa Monica. Thanks to its interesting design these models reflected touch and spirit of summer. All watches are equipped with movements Miyota 2025 and water-resistant to 30 metres. Their engraving cases are made of steel.
Later the company presented the Mirror collection that particularly focused on elegance of models. Indexes on the dial were substituted for white crystals giving a luxurious and exclusive look all watches. Cases of a 42 mm diameter are made of high-quality stainless steel. All watches were equipped with movements Miyota 2035 and water-resistant to 30 metres. Their straps were made of leather.
Today the company's designers and masters working with precious and semiprecious stones create original jewellery. Vivid and interesting design both of jewellery and wristwatches has made them to be so popular all over the world.
BrosWay wristwatches are available at the best jewellery store or watch store of your city or to order at the company's official website.