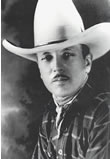 The Bohlin brand is as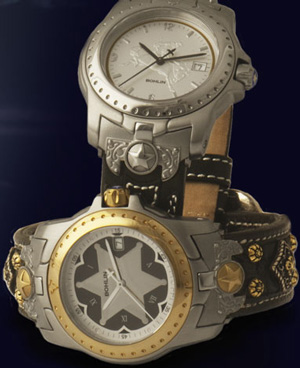 famous as celebrities wearing its accessories.
The brand's founder, Edward Bohlin, was born in Sweden in 1895. In 1910 at the age of fifteen years old, having left his motherland, he moved to New-York. And then he moved to a small town named Cody where he drove a coach, worked at the ranch and studied the technique of leather making. Later he married and a daughter Lilian was born to him. However, in 1918 the flu epidemic caused his wife's death and Edward cared about Lilian. After some tries to make buckles of silver and copper, Edward opened his own leather store in 1920. But, after his second unfortunate marriage he threw his business and left for the Wild West to travel. As the story goes, during the show taken place in the Pantages theater located in Los Angeles, a star of silent movies, a cowboy Tom Mix, came to him, and Edward offered Tom to buy his hand-made calf leather jacket. Later Edward started making jackets from stamped calf leather for famous movie stars. In 1922 he opened other leather shop under the name Hollywood Novelty Leather Shop and built enough money while producing leather items for a film star Buck Jones and his wife. The Bohlin company was officially registered as Edward H. Bohlin Inc. in Hollywood in 1926. During next 19 years the Hollywood Novelty Leather Shop moved from place to place what caused the brand's quick promotion. Having become a true master in the field of marketing, Edward published colourful and informative catalogues which turned his shop into the meeting point of real and imaginary cowboys. The Bohlin company is one of the first American companies producing Swiss watches with the American symbols devoted to the American spirit. The company's every model is being made in Switzerland and equipped with quartz movements ETA. Leather straps or bracelets attach to models. Today the Bohlin brand is an integral part of the American history and the American value. The quality of the Bohlin production (magnificent wristwatches, buckles and lewellery) is based not only on traditions and the company's reputation but also on quality of used materials, skilful craftsmanship and careful work. Bohlin timepieces are available at the company's official representatives.