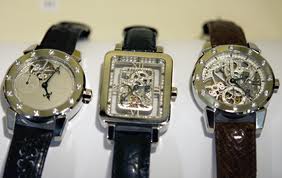 In 1984, succeeding a dream to become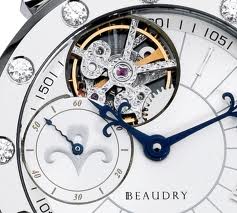 a master and owner, an 18 - year-old Michael Beaudry decided to follow in the footsteps of his uncle - a skillful master of diamonds cuttings. He entered the American School of diamonds cutting in California. After graduating from high school in three years he has managed to establish his own business, which quickly gained popularity. The tireless work and continuous development of skills has greatly improved the reputation of the young company. Over time, customers began to order jewelry with their diamonds, so the one of the most well-known brands – Beaudry - appeared. When creating jewelry Beaudry much attention has been spared not only the skill, but also the design. Unlike other jewelry houses which are decorated with large diamonds, the masters of Beaudry jewelry encrusted with small lovely diamonds. The creations of Michael differ from their magnificence and utterly unique.
In 2008, together with the veteran of the watch industry Bob Siragusa the company began its expansion in the watch market, providing several luxury wristwatch models. "From the beginning I was planning on creating luxurious limited edition mechanical and complicated watches in platinum, which one day will also be historical, in particular the question is about of models of men's wrist watches. I think they will quickly become collectors' items, as we have already received advance orders from retailers and collectors, "- commented the edition of the first watch collection under the brand name Beaudry Bob Siragusa. The collection includes models both with the ancient and the modern movements. Around the world the models are presented in 24 instances. The company Beaudry has also developed some pretty interesting versions of straps that come with these watches. An approximate price of the wristwatch is about $ 100,000. According to Michael, their goal is to create a timepiece worthy to take a place in the best-watch collections. In creating watches the Beaudry Company used such expensive and high quality materials as gold higher carat platinum and company glorified diamonds.
Having evolved from a small workshop to one of the leading jewelry houses, today the company Beaudry makes its own rules to the whole generation of jewelry craftsmen. The jewelry and watches of the brands represent the peerless items of jewelry.
One can buy watches of Beaudry through the authorized representatives of the company, laying out at the same time a considerable sum of money.