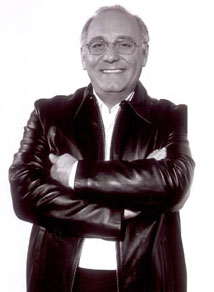 The company «BCBG» is an American brand,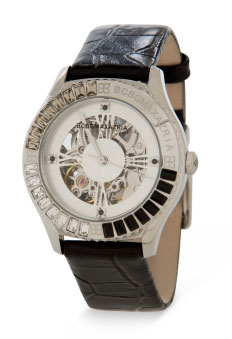 the main designer and founder of which is a Tunisian-born Max Azria. The brand name is an abbreviation of the expression «bon chic, bon gerne», which means "good style, good manners." Azria founded the company with the production of clothing lines, in which he managed to convey the freedom of American spirit and European sophistication. «BCBG» was founded in 1989 by creating a clothing line. Azria began to work alone, and later he was joined by his wife; hard work led to the creation of a whole group, which today consists of several brands, such as «BCBG Max Azria», «BCBGIRLS», «BCBGENERATION» and others.
Since its introduction in the market the «BCBG» has won the love of the fair sex in the world. One can buy a watch of «BCBG», as well as another company's products, primarily in the single-brand boutiques and other stores in all major cities of America and Europe.
Today the «BCBG Max Azria Group» is one of the most influential corporations in the Americas. It consists of 15 brands. The success of the «BCBG» came not only as a result of the company cooperation with the worldwide stars. The reason for such a global success was the hard work and production of innovative and high-quality clothes at affordable prices, the creation of designer lines available widely to consumers.
In April 2006 there was a significant event in the modern world pret-a-porter: the merging of two the most influential and leading fashion corporations in America and Europe - «BCBG Max Azria Group» and «Alain Manoukian Group». The merger was being prepared long ago, because each company had to expand its presence on another continent, as part of another culture.
«Time to shine»
Perfectly executed range of the women's watches «BCBG» - performed by Max Azrii taste. The temperament of Tunisian, who has long lived in Paris, became incarnate in the wrist watches of high quality and functional design, in the affordable price range for almost everyone. A classic and elegant style of the «BCBG» watches will delight you in choosing from the range of the company.
The women's watches of «BCBG» are represented by the models with quartz movements, and two or three arrows on the dial.

"The French style to American prices," - within the limits the prices are set for the company goods. This remarkable feature of the «BCBG» watches is noted with pride by the creative director of the company - a price that ranges from 85 to 205 euros.