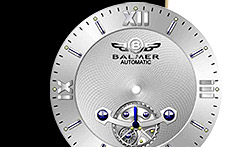 The family Badollet is one of the foremost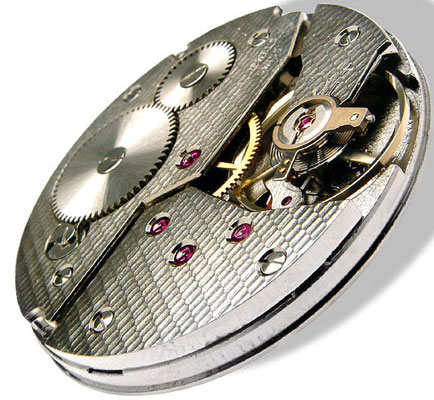 families of watchmakers deeply rooted in Geneva. The descendants of this family are firmly rooted in three major cities: Paris, London and New - York. But the Badollet family itself established and worked in Geneva, carrying out orders for the driving mechanism and the wheels of trains. JM Badollet led the family business until his death in 1854, gained a reputation as a well-known creator of the magnificent chronographs and complicated watches under the name of Badollet.
In 1873 at the Vienna worldwide exhibition the watch brand Badollet received her first diploma and three years later, in 1876, received the award at the American exhibition US Centennial, held in Philadelphia. At the Paris World Exhibition the Company received a medal in 1878, 1879 and ten years later, in 1889. In 1880 he won a prize at Grooningen, as well as in Graz and Melbourne.
In 1897, the watch company Colomb & Balmer became a successor of interest of the company Badollet, which preserved and continued their tradition of watchmaking heritage. They began to produce watches using so familiar watch names like "The Non Magnetic Watch Co." and "Charmille". In the next decade, the company extended its influence to such famous brands as Geneve, Genva and Etna. Until the mid-20th century many of these brands have become useless or acquired by companies, which do not share the basic concept of a high quality of company Badollet. After seven years spent on the successful development of products in the Swiss watchmaking town of Neuchatel, the company introduced its products under the simple name of Balmer.
In October 2003 the company introduced its first Balmer watch - an exclusive model of Phoenix with 11 diamonds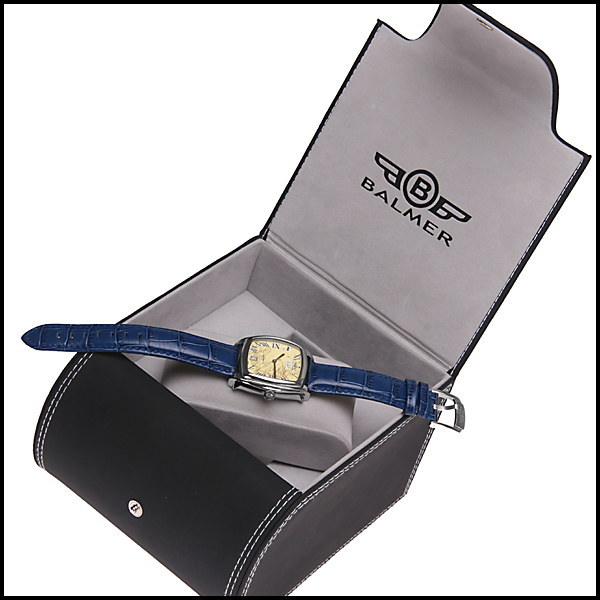 on the dial. The wristwatch was made only 605 copies, each of which has a serial number. The date display is located on the position of the 3 hour. The dial is covered by the sapphire crystal. The Balmer Company's commitment to excellence is incorporated in this model of the wristwatch.
Soon after, in January 2004, the watch company of Balmer introduced the watches for pilots Officer and First Officer with an automatic mechanism. And in January 28 of that year the company introduced a limited edition model Commander. These watches are equipped with an original mechanism of Unitas 6431, which was originally designed for pilots of World War II. Above each instance of a wristwatch the skilful Swiss craftsmen worked hardly.
In 2007 the company unveiled the Balmer Sphinx II. These wristwatch models are equipped with the exclusive automatic movement Leschot LM-196. The case is made of stainless steel. The beautiful leather strap very conveniently embraces the wrist.
If the things can last forever, the wristwatches of Balmer brand are such ones. The original watches of Balmer combine advanced forms and the commitment to traditional watchmaking.
To buy the watches of Balmer you may from the official representatives of the company or order them on the official website of Balmer.