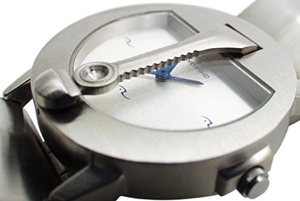 Colorful, daring, super-modern,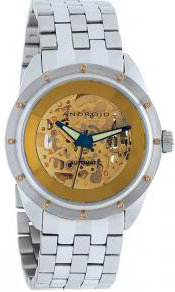 extravagant – that's how you can characterize watch models of the company with a cybernetic name Android. It's history started in 1991, when a designer Wing Liang decided to create his own watch company. Nowadays he is one of the most innovative and creative designers in watchmaking industry, who managed to adapt traditional watchmaking notions to modern hi-tech trends. His watches are made of the best Asian and European materials. "I create functional and stylish watches, which highlight its owner's personality, his originality and expressiveness," – Wing Liang says.
The company produces mechanical and quartz watches. The watches are equipped with the Swiss ETA factory (mechanical) movements or with ISA (quartz) movements or the Japanese Miyota (quartz and mechanical) movements. The price range is between $300 and 800. But there are also models, that cost from $1000 to 3000.