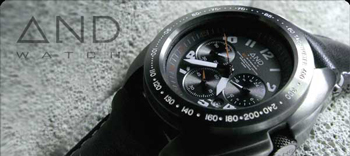 The main principle of AND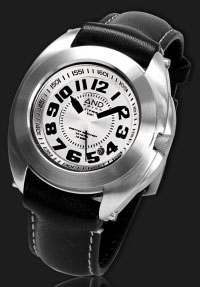 watch production is sustainability. These watches are made for people, whose lives are filled with exigences and extreme situations. That's why the main AND watch feature – sustainability, – is so crucial and thoroughly elaborated.
AND watch's simplicity and power, as its creators state, have been elaborated for 2 about years; the brand's wrist watches have undergone multiple tests, created by the ambitious watchmakers and designers.
The tested sustainability is an example of a high-technology piece. The company reached the level, which had been considered unreachable before that: each detail, even the smallest one, is taken to maximum perfection, lifting the watchmaking bar to the new level, called "AND".
AND collections are represented by the following lines: "Alpha Extreme", "Ni Extreme", "Delta Extreme" – the watch for those, who don't like casualness.
The AND 354 Alpha Extreme model is supplied with a sapphire crystal with antireflective coating; the specific crystal movement layers' conjunction provides an extra shock-proof conjunction, up to 6000 J shock-proof. It's 10 times more, than the general standard. The expandable construction of the bracelet, made of high quality cowhide and polyurethane, provides extra durability.
The watch's leather elements are water-repelling: preliminary leather treatment shuts out moisture penetration. The model's specific construction protects the watch movement from shock and protects all watch's vulnerable angles from damages.
AND products are patented and you can buy them solely from the company's official distributors.