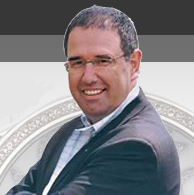 Zzero is an Italian watch company, watch Zzero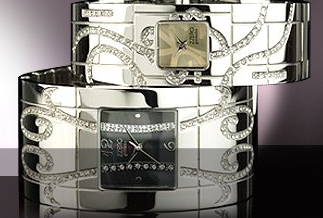 engaged in the development and production of luxurious and elegant watches. Like every Italian brand, Zzero also pays great attention to design of their own models, not forgetting the high quality materials.
watches Zzero - incarnation of the original design performance. It's no wonder Italy is called the birthplace of the great designers and legendary fashion houses. Famous Italian company turned the history of fashion, and by the great Italian masters jewelry and watches for many become the standard of excellence. Italy was the birthplace of fashion houses and watch companies.
Elegance in Italian watches - this is not a set of inviolable rules and prohibitions, and above all a sense of personal style. Italian watch is the solution for bright individuals who value quality and style, seeking to emphasize its bright personality and the finest taste.
Watches Zzero, of course, is no exception. Due to unique appearance and quality, they soon became famous not only in Italy but also abroad. Producing high quality watches at affordable price - that's brand philosophy, which it adheres to its founding.
In a rich assortment of watches Zzero everyone can find a model to his liking. Freedom, Moon, Diamond, Cobra, Freetime, Black, Fashion, Excluzive Donna - this is only part of the collection, the proposed brand name Zzero. Bold, modern, dynamic collection that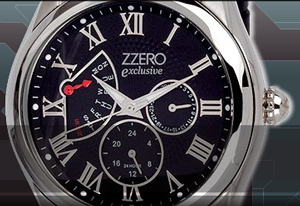 hypnotize classic, sports, fashion watches are equipped with a unique design and cases. The collection of the Italian company Zzero logged in as a simple model and chronographs and chronograph functions with the model, an indicator of the phase of the moon. Its indispensable role in the lines of watches with diamonds are also a model. Unique watches Zzero, sprinkled with precious stones, charms its wonderful shine.
Round, square, rectangular watch cases are made of stainless steel or steel coated with an IP. Protect the colored dials and a variety of mineral glass. Water-resistant of watches is up to 30 to 100bar. Models of the Italian brand Zzero are equipped with quartz movements to ensure their accuracy and reliability.
Watches Zzero confirm once again the subtle taste of the Italian masters, creating such a luxurious and unique models. For more than twenty years, watch this brand in the world market is represented by Penta Srl.
Amazing model of Zzero chosen by people seeking to emphasize their bright personality, its own unique way, people who appreciate not only the highest quality, but the original design.
You can buy watches Zzero through our authorized dealers.