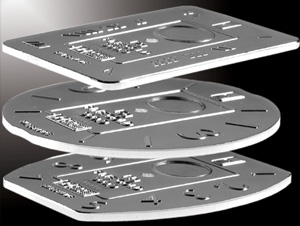 The brand Zitura is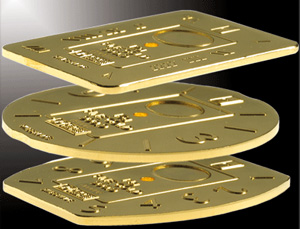 known all over financial and watch world as the best watches for Swiss bankers. From the moment of its foundation unique 24 karat golden watches are designed to give its owner elegant and luxury style. The name of the company is a synonym of the expression "net worth".

Company Zitura was founded in 1952. The name of the company consists of two words of Swiss dialect "Zyt" and "Ur" - "time" and "watch". At the beginning the headquarter of the company situated in Swiss cantons Zug and Bienne, than moved to south town Magliaso. The dial from gold bar was supposed for clients from Near East, who prefer this type of noble metal. Though, soon the company started to produce collections of wristwatches using platinum 999,5 having began to co-operate with official Mint Yard of Corporation Swiss banks to produce 24 karat gold dials. Company Zitura Spent more then 20 years and most of its profits for study and development of set of qualities, which inherited to each model of wristwatches of this company. The brand Zitura is the only production all over the world, which has a patent to use technology Kinegram on the dials, which couldn't be imitated. Every watch of Zitura brand presents with individual serial number.

Nowadays company Zitura turned into luxury brand on European and Asian markets. Models of the brand are perfectly suit to Asian style and completely match such eastern values as purity and beauty.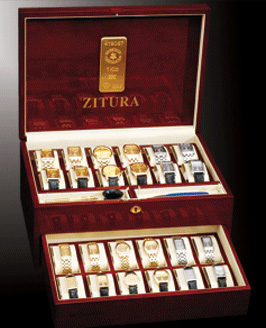 Collection of wristwatches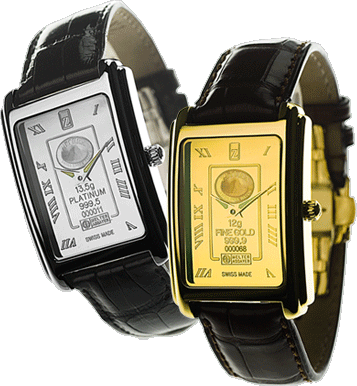 of brand Zitura Kidstone Collection, presented in 2006, became the result of work with Swiss scientific institute. The dial of models is decorated with platinum inserts. After great success, which had 24 karat gold dials, Zitura decorated dials of models of this collection with platinum 999,5 (13,5 gram). Watches are inlaid with Diamonds.

In 2007 the company presented collection "Classic" 24-karat gold watch from Zitura. Collection includes models for men and women. Case is made from gold 999. The strap is made of leather. Also company presented collection of Reefton Diamond Bezels. The case of the models this collection is made from platinum 999,5. In men's models there are about 13,5 and in women's about 8 gram of platinum. Models of these luxury wristwatches are inlaid with different colorful diamonds. There is a sign "Swiss Made" on every watch of the brand which means that watches of this brand has flawless quality.

To buy watches Zitura you don't have to be a banker. These elite wristwatches perfectly complement image of any successful person giving him more confidence.