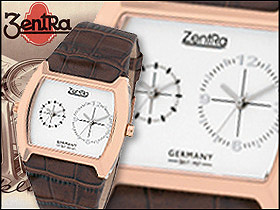 Watch brand ZentRa is one of the most popular German brands. Opening of the brand have a unique modern design, reliable quality and reasonable price. Design inspires watches of reliability and quality.
Company Markenuhren-Verein was founded in September 4, 1927. From this day starts watch brand ZentRa. The new brand quickly became popular, thanks to low prices and high quality. Watches ZentRa called "watch with certificate of maturity", which are reliable in all situations. Young watch brand has developed rapidly. The dealer network, in which the number of representatives came to 2500, was created in the 30s. Watches ZentRa were represented in every German city. watch production, after the Second World War, was moved from Berlin to Cologne. The company was renamed "ZentRa Uhren GmbH".
At 60-s they have the second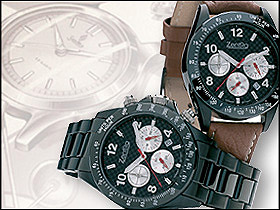 important milestone in the history of the company ZentRa - again strengthening its position in the watch industry. Thanks to the image of the company, reasonable prices and quality products, ZentRa increases sales and growing rapidly.
Average price of ZentRa watches in the 70's was 180 DM. Huge demand for women's and men's collection of sports watches that have a simple design.
Company ZentRa, after the "quartz revolution" could not stand the competition of the watch industry.
In 2001, the Düsseldorf company RS Uhren-Handelsgeselschaft mbH acquired the brand ZentRa. In addition to the company ZentRa concern RS Uhren-Handelsgeselschaft mbH is entitled to a brand Elysee and Javelle.
Price of watches ZentRa always in the middle category, and the quality high. This strategy makes the company's products popular and desired. Any model proves watches ZentRa unsurpassed German quality.