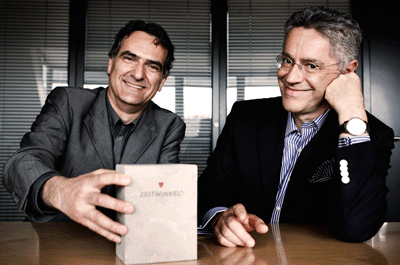 Zeitwinkel is a young and promising independent Swiss company, which specializes in developing and marketing high-quality mechanical watches. The company was founded in 2006 and started its commercial operations in 2010. The company has created Ivica Maksimovic - Professor of Communication Design and a longtime fan of watches and Peter Nicolaus - more than 10 years of dealing with the spread of watches in North America and Asia. Watch brands have their own Zeitwinkel design and manufactory movement.

Independent company Zeitwinkel do not publish information about their activities and annually produces less than 1,000 pieces of a wristwatch. They worked with Jean-Francois Rushone who is the creator of the brand TAG HEUER Monaco V4 and coauther of Cabestan.

Brand Zeitwinkel manufactures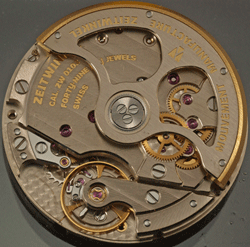 gauges, components, and performs the final assembly of all the watches only in Switzerland. Manufacturing plant located in Le Locle (manufacturing components), St. Imier in Zug. Models Zeitwinkel have exclusive manufactory calibers and Zw0102 Zw0103. The development of these calibers place in Le Locle, with the participation of renowned designer Larona Besse. Both platinum gauges are made of German silver. Their production process requires great care. At present, brand Zeitwinkel manufactures four different models with two-color dials.
One of the key models of brand is watches Zeitwinkel 273 °. This watch has an automatic timing movement Zw0103, apart from the main dial, small seconds dial, date display and power reserve hours. Watch case (diameter 42.5 mm) is made of steel in silver or black dial and is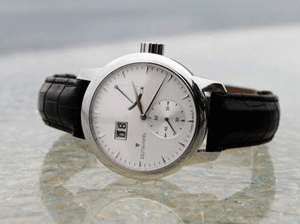 protected from damage with sapphire crystal.

Model Zeitwinkel 312 ° has a neat design and a high technical level. The model comes with silver or black dial. These watches are equipped with round stainless steel case with a diameter of 42.5 mm and a thickness of 10.97 mm, sapphire crystal, automatic movement Zw0102 and hand strap.
Waterproof of watches is up to 50bar.

Brand Zeitwinkel produces high quality and reliable watches that have a high level design.
At the time the exhibition Geneva Time Exhibition, held in Geneva from 16 - 21 January, the company introduced new models Zeitwinkel watch.
You can buy watches of Zeitwinke through our authorized distributors of the company, but it is also possible to order them in different time online - stores.