"Even with modern manufacturing techniques, the watches Zandidoust can't be faked. This can be done only by hand."
- Ali Zandidust.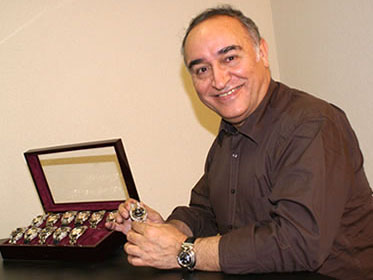 An Iranian by birth, but living in Geneva, having qualified in 1965, an engraver, he is a master of traditional jewelry techniques over the past 40 years. He was passionate about jewelry business and soon opened his own workshop in Iran. He created an exceptional product which enjoyed great popularity. However, due to political and economic crisis in Iran in 1980, He moved abroad, choosing a shelter in Geneva. And that's where he began his professional career. After years of working in various prestigious Swiss watch companies, Ali Zandidust in 1991 decided to create his own brand by opening a jewelry store.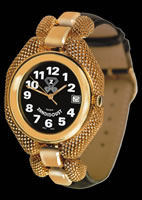 The quest for perfect quality, the search for aesthetic perfection and originality of his work gained popularity in the world of jewelry. His works are the fruit of inspiration eastern combination of thoroughness and precision of Swiss watches. In contrast, the poet or artist, for which the starting point is the beginning of a blank canvas or sheet for Ali Zandidust - a plain piece of metal, which he painstakingly hand turns into an exclusive model. He never works from drawings or sketches. All his works are the bearer of his imagination and skill.

The company manufactures its magnificent Zandidoust watch only on request. During the year they made 10 exclusive watches, then it is safe to say that year was a success. The client can simply draw or describe what he wants to watch, and even the case can be executed by the client. Instead, the master sheet of the company returned to the customer a truly unique piece of jewelry and watchmaking, which embodies all the fantasy of customer.
Most of the company specializes in making women's watches, which is essentially a rather chic piece of jewelry than a watch movement. However, they are truly luxurious. This once again demonstrated the company, presenting at GTE in 2011 women's watch, studded with over 1,900 diamonds of various sizes. The cost of these watches is about $ 240,000.

With the watch of the wrist Zandidoust their owner will feel like a king or queen of any ball.