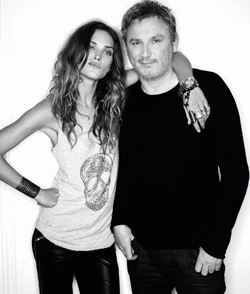 "The originality of the idea of Zadig & Voltaire is that we create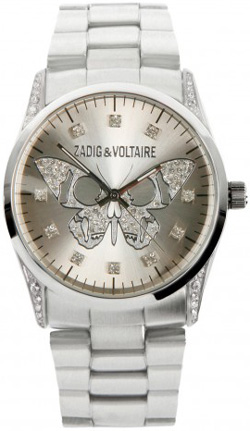 affordable luxury. This is not just a brand, it is a breath of fresh air in design, film and music. First of all, it's a lifestyle."
French designer Thierry Gillier, formerly of Yves Saint Laurent, in 1997, he founded his own philosophical brand of Zadig & Voltaire. In 2003, he invited them to his company, the Swedish model Cecilia Bonstrom as an assistant, who after 3 years was the artistic director of company.
Despite the short life in the fashion industry, the company Zadig & Voltaire develops and expands its limits pretty quickly. The popularity of the brand in France is equal to celebrity brands such as Gucci, Chanel and Prada. Brand Zadig & Voltaire embodies a new type of luxury while retaining the original design and not maintaining a very high price policy. In the design of its watches the company uses images of skulls, butterflies, and the fallen angels that make the brand Zadig & Voltaire more recognizable.
In 2011 the company GTE Zadig & Voltaire introduced his own interesting model of watch. On the dial of this watch shows the wings of an angel. 36 - millimeter case, dial and bracelet of water resistant watches are made of steel, like the watch brand Zadig & Voltaire.
With wristwatch of the brand Zadig & Voltaire on the wrist, you will always feel in the ranks of progressive young people.