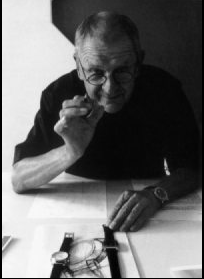 The Swiss company Xemex is a brand among

other brands. Xemex characterizes sports elegance, rigor, and dynamic elegant simplicity.
Xemex - a young company. In 1996, it was founded by designer Rudy Collin. Creating a new brand was a very risky move, but a skillful marketing campaign conducted by its founders managed to win a place in the market of watches.

"With XEMEX we were able to realize their dreams of developing our own watch brand, based on own perceptions. We are surprised by such a quick impact projects ", - says Rudy Collin.

The company has managed to create new standards in watchmaking. Among the huge variety of watches XEMEX notable for its clear, simple and harmonious "silhouette." It is these three basic principles express the concept of the company. Sam Logo Xemex its brevity and graphic quality demonstrates this idea.

Already in 1996 at the Basel Fair (Switzerland) Xemex represents a model Offroad. Here the basic idea of Rudy Collin was the most simplistic watches, which would allow time to read with the naked eye. In 1997, a new model - Avenue. This collection is a square - the classics of modern watchmaking.

In 2000, the new model line Xemex Avenue Chronometer Chronograph gets first place in competition Chronos Innovatio. This was the beginning. Each year, the company develops its models and submit them to court potential clients, while remaining always faithful to its principles.