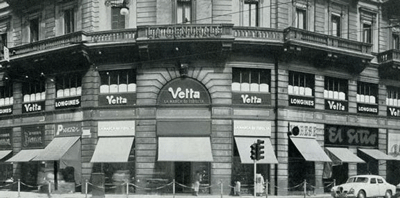 The company Wyler Vetta was founded in 1896. It should be noted that while it had only one name Wyler. Produced by this company very active watches were sold in Italy. At the suggestion of a family of Binda, who was well-known Swiss watch distributor in Italy, the old name was changed to the new Wyler Vetta.

In 1932, the company's founder invented the new system Weiler Incaflex, which allows robust to shocks and shocks movements. The principle of this movement is that the two forms are symmetrically placed levers and mirror converge toward the center of the circle of balance. The levers act as shock absorbers, which absorb impact energy. This invention is the master called the "flexible balance sheet."
The leaders of the Italian national team goalkeeper Giuseppe Meazza played estate in watches Wyler Vetta. A December 21, 1956 in Paris, from the top of the Eiffel Tower from a height of more than 300 meters have been cleared for several watches Wyler Vetta Incaflex, - this test was specifically conducted to test them for strength. All surprised by the fact that the watch continued to run with the same strength. In 1962, another experiment was conducted at one of Seattle's skyline in the U.S., during which the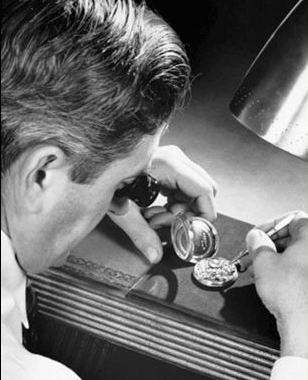 watch Wyler Vetta again proved their strength and reliability.

After that, the company released another collection called Wyler Vetta Espacite, which was an elegant and reliable chronographs, including options for ladies' watches with diamonds.

In addition to the "flexible balance," the company has invented a waterproof and reliable system of Aquarama. For the sale of such watches were specially made transparent containers filled with water in which the models were exhibited at the shop windows.
In 2003, were presented to watch Moby Dick Automatic Regulateur in honor of the novel "Moby Dick" Melville. Opening these were issued in 275 pieces, it was no accident - it is the size of profit, which was one of the heroes of the novel.
Case diameter - 44 mm, brushed steel, covered with white face paint.
The most sophisticated model of the chronograph Wyler Vetta - it's automatic watch Beaux Arts with a full calendar, a 24-hour dial and moon phases.

Polished steel case watch different Valency. A collection of watches in Montreux are oval or round case, which is hidden behind an automatic or quartz movement. In 2004, the company issued an alarm Time After Time in 284 pieces. Next to its are still men and women chronographs, which differ in their movement. Company Wyler Vetta always surprised and continues to astonish watche's connoisseurs and collectors of its inventions and design ideas.