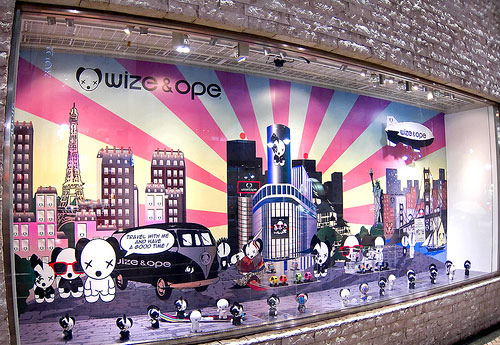 French brand Wize & Ope is a young and vibrant company, offering watches that can be changed, because the model produces with interchangeable straps and slides. It allows the owner to constantly match the current fashion trends. The range of thongs and slides is constantly updated with new bright patterns, inlaid with crystals Swarovski.
Watches Wize & Ope officially appeared in January 2008. Brand reflects a certain vision of the world and promotes the knowledge of different aspects of life in other cultures. Wize & Ope watches are the result of many journeys of discovery and meeting different people, and besides, Wize & Ope - an awareness and understanding of what "in the world there are a variety of cultures and great to be open to any of them." A decisive role in creating brand watches Wize & Ope played music. It is through the music to fully merge cultures - «Wize». This, for example, to connect a dynamic hip-hop DMC with pop-rock Aerosmith, despite their different concepts. Wize - a certain way, moving through the universe in search of new worlds with their particular history and culture. This way, during their travels, changes its appearance and merges with other cultures. It was then transformed into the image Wize Ope. Ope - from the British Open or «Open Minded». This is a complex philosophy lies in all the watches Wize & Ope.
When creating a new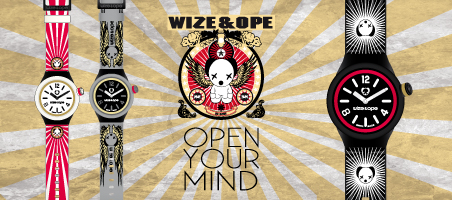 watch models Wize & Ope actively involved fans of the brand, which allows Wize & Ope various interesting combinations of slides, frames and straps. That is why the slides, drawings which represent a particular adventure, unique in his incarnation and have no analogues.
All models Wize & Ope - thin and ultra light and are equipped with a quartz movement or digital displays of time. The electronic version of watches Wize & Ope has a touch screen, through which all the settings. Lanyards - polyurethane and have high durability and resistance to environmental influences.
If you are in search of something - something special, then look at the watch Wize & Ope, because they are truly exclusive.