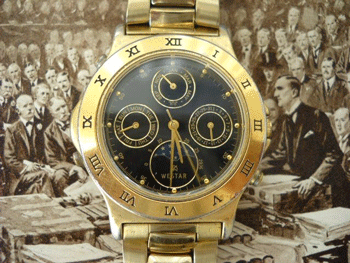 Westar is one of the leading companies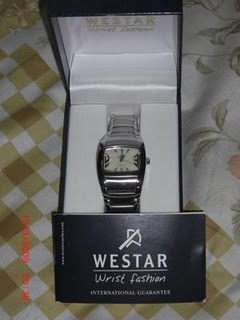 producing watches in the world. The founders believe that the Westar watch must have a fashionable design that reaches to the arts in performance, and reliable movement, developed on the basis of high technology. Westar brand was launched in 1985, but it soon became a popular brand and spread throughout the world thanks to hard work and innovative implementations of workers in the industry.
Products manufactured at the joint Korean-Swiss factory in South Korea. In the assembly models using movements ETA and Ronda, made in Switzerland. The inscription on the face of "Swiss EB" confirms the authenticity of watches. Exquisite miniature ladies watches Westar collected on the basis of tiny movements for such models. To create a case and bracelet used bronze and stainless steel, pure gold mixed with the sample and covered with 3-micron. Watchbands made of genuine leather.

The company has developed a design major trends, which are followed to create the appearance of models. Original colors and a variety of forms of models corresponds to the tastes of potential customers.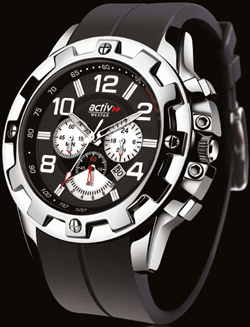 The company's commitment to these principles has allowed models of the line to become popular around the world.

Collection of women's watches Ornate includes bright and brilliant model that will please young girls with live energy. Models Collection Executive have a classic design and are perfect to wear in everyday life. Models Pacific collections are designed for active sports enthusiasts.

Watch Westar Model Activ - chronograph, made in sporty style. In creating a quality chronograph used stainless steel. Dial has the capability to display the time and surrounded with a blue bezel.

Women's watch from collection Zing WestarZing performed in colorful gold-burgundy tones. Watch case made of stainless steel and coated with PVD-coated. The model was created based on the Swiss quartz movement. The dial is equipped with mineral glass and indicators of time. Strap is made of genuine leather.

Westar0014 model from a collection of Westar Wrist Fashion is a stylish women's watches Westar, carried out in a classic style. Case of the model and the bracelet is made of brass and covered with gold leaf to 5 microns. The dial is equipped with mineral glass and indicators of time. Quartz watch movement.
Models of exquisite and flawless in design and comfortable to wear. You can buy Westar watch in specialty stores - stores or ordered through authorized dealers.