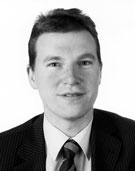 The roots of the watch brand West End Watch Co.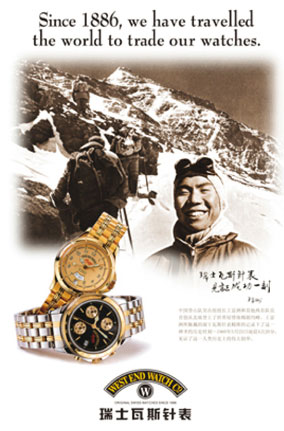 go far in 1880th years. In these years the company Alcide Droz & Sons is based in a clipping from the city St-Imier and since 1864 has begun to develop first waterproof watch, entitled "L'Imperméable", which can be seen today in the Swiss watchmaking International Museum of La Chaux-de-Fonds.

And in 1886 was based watch company West End Watch Co. The first timepieces under the name West End Watch Co. were produced by Alcide Droz & Sons and were distributed in the Indian market. Soon, this brand has become legendary in the Middle East.
During the First World War the company West End Watch Co. began making their first wristwatch designed for the British army.
In 1917 the brand was officially registered in Geneva. Watch company West End Watch Co. was the first draper, producing a series of revolutionary shockproof watches invented Braunschweig.

In 1950 - 1970's by the company was producing millions of watche that were delivered through the Red Sea to China.
In 1980 - the 90's to the world market flooded with cheap quartz watches produced in the Far East. As a result, annual production of watches declined from 1 million to 100.00 pieces per year.

Salon West End Watch company has undergone significant changes: changed the company's shareholders and management and repositioned the brand began.
In 2005, West End Watch Co. celebrated the 120 - years of continuous presence in the Asian market and introduced the concept of watches of "Silk Road". Case of models in this collection is made of stainless steel. The dial is covered with sapphire crystal. Automatic movement with day and date indicator.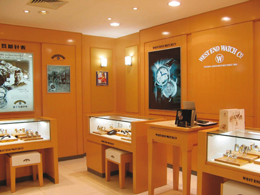 And in 2009, were presented a collection of watches from the 18 - karat gold titled "Queen Anne". In the 42 - millimeter case is placed an automatic movement. Dial covers ultra-sapphire crystal. Water resistance of this watch is up to 50bar.
Company West End Watch Co. not only successfully won the world watch market. She also owns and conquer the highest point of the world - Mount Everest. May 25, 1960 at 4.20 pm two Chinese climber Wang Fu under the leadership of Zhu (Wang Fu Zhou) first entered the northern slope of the summit of Mount Everest (8,848 m). At the wrist they were sturdy and reliable watch West End Watch Co., Record the time that legendary climb.

Today, the watch brand West End Watch Co. is one of the most respected Swiss brands in the world. This respect is built on a high degree of satisfaction with the owners of this legendary brand.
You can buy this legendary brand watches through the official representatives of the company's West End Watch Co.