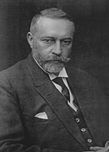 Company Wenger firstly known as manufacturer of high quality and multifunctional Swiss knives. It was founded in 1893. Company has the name of its founder Theodore Wenger. Factory Wenger became very serious contestant to another famous company which produced knives Victorinox(founded in 1888) in a short period of time, which since 1891 was the only supplier of army knives. Though in 1908 Swiss army divided contract between these companies. Since than in period of Firs and Second Word Wars, official supplier of knives for Swiss army became Victorinox and Wenger. On the original knives of Wenger is written the word genuine, on the knives of Victorinox - real. This juridical compromise demonstrates extent of competitive relations between companies.
Company Weger is known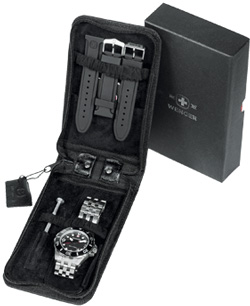 not just with its knives. This is acknowledged manufacturer of watches. The central office of Wenger is situated in Swiss town Bienne – this is a home of many famous watches. And no wonder that Wenger also began to produce chronometers. It happened in 1988, a year earlier company Victorinox began to produce watches.

At the beginning of its becoming watches Wenger sell only in USA. Simple and durable they very quickly won the market of North America. In USA annually several thousands of Wenger watches sell. In 1997 company Wenger create international distribution network, that expand market of sale watches.

Watches Wenger is sports style. It created to show the time. Besides, it meet all requirements made to army watches. Case and bracelet are made from stainless steel. Besides, watches can be equipped with leather or rubber straps. Watches are very resistant to different impacts and water resistance is up to 100-200bar. Collection of Wenger consists from 150 models.

In 2005 Wenger united with its main competitor – Victorinox. Though both brands continue independent its own production.