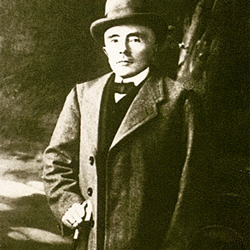 May 5, 1878 21 - year-old certified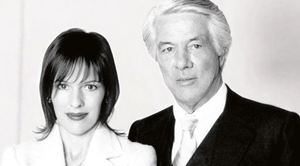 watchmaker Gerhard Diedrich Wilhelm Wempe founded Wempe company. No one could suggest that a small company with a starting capital of 80 German marks, will grow into a major international business. It was during the birth marks, and laid the foundations of the modern German state. That was the year the famous Otto Bismarck developed anti-socialist law. Gerhard Wempe had a flair for marketing and merchandising, and began to show watches on a velvet-covered tray, which he fashioned himself. He also built the large windows in the store, which effectively turned the living room of his aunt in a jewelry shop. Soon, thanks to skilful moves, Mr. Wempe could afford to hire an assistant, to dress according to taste in fine clothes. His spare time Wempe practicing various gymnastic exercises in a local sports club.
In 1894, out of - for the industrial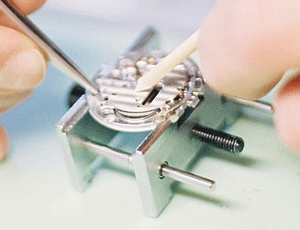 crisis Vemp decided to leave his hometown Elsflet and created his own shop in Oldnenburge. Soon his business began to flourish. In 1907 Gerard made a bold decision and opened a shop on the "fashionable" at Hamburg Schulterblatt 141. A huge watch with three dials, located on the front of the shop attracted visitors here. Just eight years later, Gerard has already opened 4 stores in Hamburg alone. However, because - due to ill health, Gerard Wempe died on 4 May 1921.
In 1923 Gembert Wempe, son of Gerard, bought the building on the fashionable street of Hamburg Steinstrasse, became head - quarters of the company. In 1925, the well-connected Gemberta paid off: the company has received exclusive rights to sell such as Swiss watch brand Omega, Longines, Movado and Zenith in the city of Hamburg. Since 1945, Herbert Wempe was compelled to trust management company in the face for five years. His 13 - year-old son picked up a number of duties, and officially joined the company only in 1951. Business continued to prosper, especially after the currency reform of 1948. When the first uprising against the communist regime in East Berlin were forcibly suppressed in 1953, the company owned by Wempe 5 stores in Hamburg. During the 1960th's Helmut Vemp opened new stores in Lübeck, Bremen, Berlin and Hannover and began developing plans to expand the brand outside of Germany. But the main thing was that he had received the exclusive right to sell the watches of Rolex in Germany. But soon, in 1970, Wempe opened shop in Frankfurt. The move brought the company

known not only in Germany, but even around the world. Strategy of the company, he developed on the slogan "Only up," and sought a par with world famous brands like Tiffany and Cartier, gradually opening its stores in most major cities. The new emphasis was placed on the company's jewelry, watches and own creations. Soon became a place of shops exhibitions wristwatches that increased brand advertising campaign. The heavy responsibility to implement the business strategy of the company has taken the daughter of Gerard - Kim-Eva.

In 1980, Wempe opened its first store overseas, in New York. This was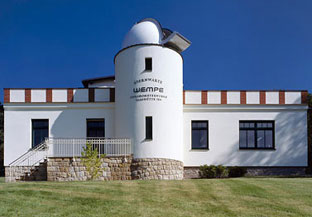 one of the most significant events for the company, despite the industrial and economic decline after the Second World War. The gold price has risen by 150% and the city that is home to world-famous jewelry house Tiffany, did not need a new out of Germany. Wempe company knew about the market and all its expansion into the U.S. market was purely strategic. The company was able to bide some time in the market and to outline their perspectives on it.
In 1982 the company introduced its first collection of wristwatches "Fifth Avenue". Five years later, at age 30, she made her debut as a jewelry designer with a very successful collection of jewelry «Il Mondo», after which followed the collection «Shan - the Golden Dragon» and «Amore» in 1993.

In 2003 the company Wempe employed more than 460 people in 25 subsidiaries around the world, and the cash turnover was 170 million euros. The company introduced two brands: Wempe Zeitmeister and Wempe Chronometerwerke. The company has acquired and reconstructed Observatory 100 - year-old and established company.


In honor of its 100 - year anniversary in 2005, the company released a limited collection of watches that you can buy all the official store brand Wempe.
In 2006 the company introduced a wristwatch model Chronometerwerke Tourbillon. The case of this model is made of platinum. Silver dial covers double sapphire crystal. Power reserve is 40 hours. The model is represented in 25 instances.
Today the company is Germany's largest Wempe store chain, which sells a variety of luxury jewelry and watch.