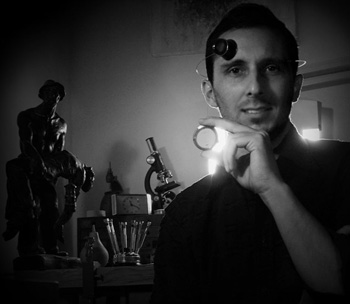 W&F (Wei & Friends) presents small independent company founded in Prague by designer and watchmaker Martin Weichert. He develops and produces exclusive watches made by hands with original design, in which feel simplicity and uniqueness. Creating his watches, master choose art minimalism, innovation construction and hand assembly. Combination of such elements called "WatchSculptures", what makes watches more then just an accessories. Meaning "WatchSculpture" symbolizes approach to watchmaking, in particular art-forms, inspired by sculpture of 20th century, and also limited hand production. And making of hands and whole dial by traditional methods in small workshop of 18-s, 19-s centuries. Martin Weichert after several years of studying craft of watchmaking, in 2010 opened small studio and defining the concept of "WatchSculpture" as meaning of a certain direction in watch industry, started the production of wristwatches. Martin's friends helped him: Martin Brož – watchmaker, Jiří Karásek – graphical designer, consultant in design, Martin Šafránek – consultant in watch representation, Marek Dědič – marketing and consultant.
Young company with Martin Weichert in head of it in small studio develops original models of wristwatches, making there all details and components, except cases and movements, which produce in the best companies by qualified watchmakers of Switzerland and Germany. Another details are made by hand in own studio with using innovation technology. For example, making of thin dials, original hands and even movement from enamel with the help of technology "floating". Covered with enamel movements, hands assembled in one cases with flexible rings, protected all details of watches in case if they will fall on ground or will touch with hard subjects. In this case, all inner part of watches will be cuddled to ring. Thus, most part of kinetic energy backed to movement, dial to home position. This system not just prevent movement, dial and all details, but reduce probability of watch damages.
| | |
| --- | --- |
| | |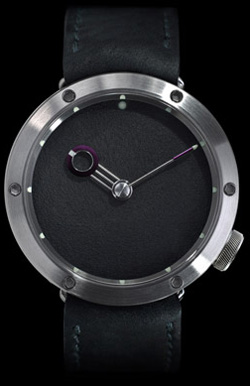 Nowadays, company W&F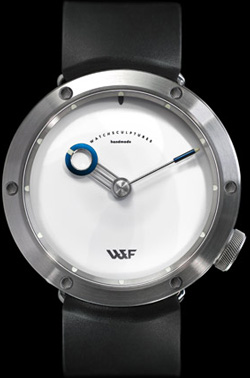 presents original models in different design makings. First watch-101.1 and 102.1 with enameled dials and blued hands. Maximum clearness and simplicity are the basic characteristics of these models, which are different from each other with white and black dials. Dials present an empty space, on which noted hour markers and two unusual hands. Cases of watches are made from stainless steel, protected dials with sapphire crystal. Leather straps are complemented watches. Water resistance is up to 10 ATM. Models are equipped with movements W9811 and W9815, which were assembled on the base of Swiss movements ETA 6498 and ETA 6498 SOPROD with PVD covering. Models are produced in limited series: watches -101.1-27 pieces, and 102.1- 17 pieces.
Not long ago brand produced new model 800, presented with dials on which dragons of different shades are painted. Watches were produced in co-operation with artists Doris Oplova and Lalina Menslova. Watches were developed on the base of eastern myths and legends.
Case of novelty is made from mat stainless steel and bezel is fixed by six screws. On white enameled dial is painted dragon in orange and brown colors by hands. Hour marks are noted by small points in upper part of dial, and in central part two hands situate. Dial is protected with sapphire crystal. Model is complemented by rubber strap. If future owner will wish, it can be changed on leather strap. Water resistance is up to 10 ATM. Novelty is equipped with movement W9811, and another version-W9815.
You can buy watches W&F by ordering it on the official site of the brand.