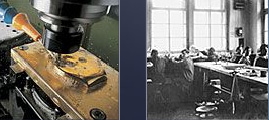 Company WM of Switzerland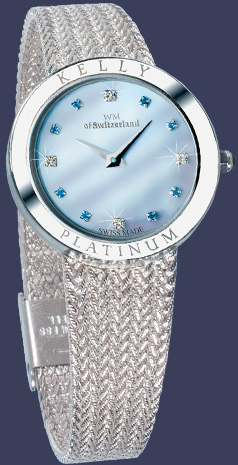 was founded in 1980 in a small Swiss village of Canton, near Solothurn, located 45 km from Bern. WM of Switzerland was originally one of the Swiss brands, producing watches of manual work. In 1992, Hans Meisner, who now has a 32 - year experience in the watch industry, has set a goal to transform the products of this brand. It works by following these principles: in the history of horology there are old models that should be revived, wrist watch to be worn high quality, but they do not have to be very expensive.
Guided by these principles, the company is WM of Switzerland produces only the highest quality watches by constantly searching for new components and innovative production processes, in close collaboration with global suppliers. This is one of the few brands, which believes that there is no need to spend money on advertising and is ready to cooperate with the future owners of watches without the intervention of any distributor.
Renown brand acquired in 1992, when the introduced their own unique models. Today, this brand watches can be purchased in many countries around the world. WM of Switzerland is one of Europe's leading watch companies, which designs and manufactures only the highest quality watches, are working on only the best designers and watchmakers who have years of experience in the watch industry.
In the past 15 years, seeks to recreate a legendary brand and precious watches, as it believes that in the time the world is a model that should be revived and be accessible to everyone. For example, in October 1923 English watchmaker John Harwood has developed a self-winding watch. He registered his invention as the first wrist watch with automatic winding, and presented a model for the world exhibition Basle Trade Fair.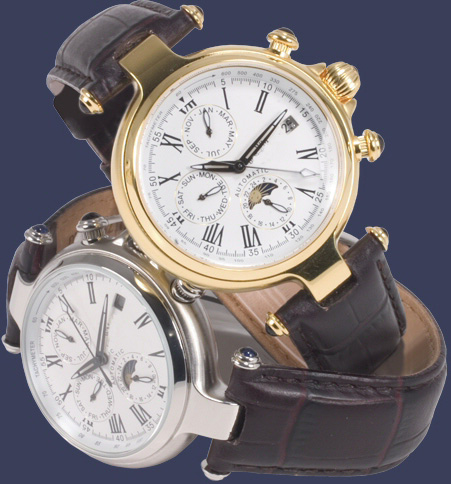 WM Watch was inspired by these original watch, 80 years after the release of this model, released the WM Vintage Automatic, recreating the design watches of English watchmaker. Case of the model is made of stainless steel or gold-plated steel. White dial, equipped with roman numerals, mineral glass is closed. In the 12 o'clock position is a window that displays the current month, in the position of 9:00 - a window that displays the days, weeks, and at 6 o'clock - the lunar calendar. Model is equipped with Swiss automatic movement.
Another example is a model Kelly. 23 years ago a Swiss watch company has released to the Princess of Monaco - Grace Kelly. However, September 13, 1982 she got into a car accident and died the next day in a hospital in Monaco. Twenty-three years, the company is WM of Switzerland has decided to reconstruct the watch with elegant design. The result was released model Kelly Platinum, made entirely of platinum. On the bezel, made of platinum, engraved model name Kelly Platinum. Elegant watch is equipped with mother of pearl dial, which together watchmarkers are insertion of jewels: 4 diamond hour markers instead of 12, 3, 6 and 9 o'clock, and 8 blue sapphires instead of remaining hour markers. Protects the sapphire crystal dial. The crown is made of onyx. Water-resistant of models is up 30 meters. The model is equipped with a Swiss quartz movement.
Collection of Swiss watch brand WM of Switzerland includes exclusive models, both classic and sports. Their unique design and unique appearance will not leave anyone indifferent. Watches WM of Switzerland have elegant design, high quality, precision machinery and an affordable price.
You can buy watches WM of Switzerland on their official website.