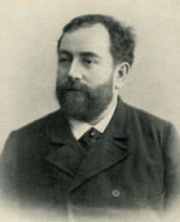 The famous watch company W. Gabus was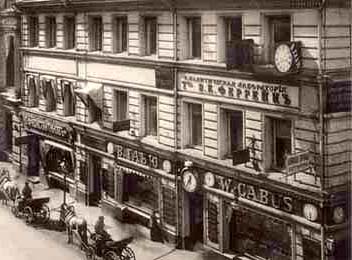 founded in 1868. That's opened in Moscow Trade House "W. Gabus ", which later became the three largest trading houses in Russia, along with houses," Pavel Bure "and" Henry Moser ". Louis William Gabus was born in Switzerland May 6, 1847 in the family of watchmaker. He moved to Russia when he was twenty years old. Perhaps one reason for his visit was encouraged by the successes of fellow countryman Pavel Bure.
William Gabyu already in thirty years was one of the very wealthy entrepreneurs. He often traveled to Switzerland, where he and his brother opened the watch factory Berna whose products at international exhibitions have won gold medals in 1893 in Chicago, in 1900 and 1906 - in Paris and Milan. Already with 90 years on the products of this brand was the number of the 2291, which is assigned to the Moscow instrumental control and the name of "W. Gabus. " Jewelry & Watches of Gabus distinguished by its elegance, finesse and bright personality. Talented watchmaker paid special attention to development and production of hand-held and wall clock. Note that the company was the representative of W. Gabus watchmaker Patek Philippe and selling its products in Russia.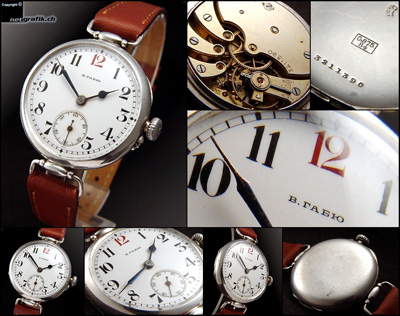 In the early 90s of the 19th century a large estate owned Gabyu, both in Moscow and in Switzerland. And all thanks to his talent and hard work. Louis William died in 1901 from a brain haemorrhage.
Watches W. Gabus all his life he managed to leave a good memory, not only in Russia but also in Switzerland. Moreover, he left Bern 150 thousand francs as a foundation for creating a zoological garden with a wish "to get to this site Dahlholzli». Bern zoo bears the name of Louis William Gabus.
After the death of Gabus in Russia watchmaking continues his first wife, Helen Gabus. Company W. Gabus continues to evolve and remain one of the leading watch brands to the 1917 revolution.
Reborn company is celebrating in 2000 and in Russia, and Switzerland. The first models, which are named after its founder, was released in 2001. Then was released the first collection of gold watches "Louis William Gabus", and in 2007-2008 - supplemented by the line "Transmatik" presented in three versions.
Delicate, elegant and luxury watches from the collection of "Louis William Gabus" will not leave indifferent any watch connoisseur and collector. The watch is made of yellow, white and rose 18 - karat gold. Colourful and original dials, made in different variations, convex, guilloche, are protected by sapphire crystal. Models complement the leather straps with gold buckle. Swiss watches are equipped with ovements:
Pesseux ETA 7001 manual winding, power reserve of 42 hours,
ETA 2894 Automatic with functions: hours, minutes, central seconds hand, chronograph, calendar,
Soprod 9075 (based on ETA 2892-A2) - self-winding, with the functions: hours, minutes, central seconds hand, power reserve indicators, week days, weeks, years.
ETA 980.163 with functions: hours, minutes, small seconds hand.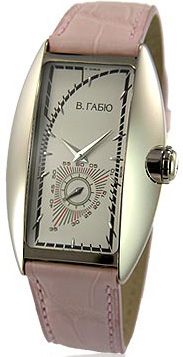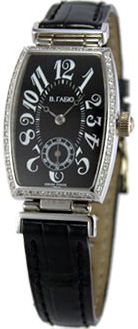 The next collection of «Transmatik", presented models: the "Big Date", "Power-Reserve" and "regulator". An interesting form of housings of these models, giving the watch a dynamic style. Articulated "transmatik" connects the watch with a strap, allowing you to change the geometry and length of the hull. Shells are made of 18 carat gold or stainless steel. Guilloche dials are silver, black, blue fitted Roman or Arabic numerals. Protect the dials domed sapphire crystal. Water Resistant is up to 50bar. Supplement watch leather straps. Model "Big Date" from the collection "Transmatik" is equipped with Swiss self-winding Dubois Dépraz 14 000, collected at 26 stones, with a power reserve of 40 hours. Models "Power-Reserve" and "Control" are equipped with Swiss self-winding La Joux-Perret 3513 to 22 stones, with a power reserve of 40 hours and La Joux-Perret 3850 at 29 stones, with a power reserve of 40 hours. All three models feature a collection of functions: Regulator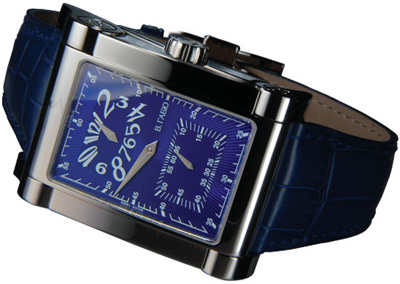 watch and minute hands - in the center, the second hand at 6 o'clock, a calendar - a big date at 12 o'clock.
Among the collections of W. Gabus occupy a place of honor jewelry watch "Ellen", "Vorb SABOCHON", "Vorb NYOKA», which the company manufactures to order. Original of the watch are decorated with diamonds, sapphires and other precious stones of different colors. These models are the design work of Felix Barca.
Original and unique model from W. Gabus - a striking confirmation of good taste of its owner. Watches W. Gabus - a luxury, elegance and incomparable design work.
You can buy watches W. Gabus by ordering them on the official website of the company, as well as at authorized dealers of the brand.