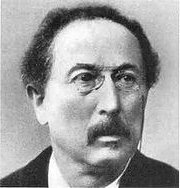 Vulcain Swiss watches specially are made to order the White House for every new president of the United States. Such prestige Swiss watches are awarded only for Vulcain which sometimes is also called the "presidential." For example, the recently released Vulcain Anniversary Heart in honor of the inauguration of U.S. President Barack Obama, which coincided with the 150th anniversary of the brand Vulcain. During this time, Vulcain watches have accumulated a rich history and authenticity.

The founder of the brand Vulcain Swiss watchmaker Maurice Ditisheim opened in 1858 his own company. The motto of Maurice and Vulcain: «Be in the right place at the right time." Since its founding assembly of the company was aimed at gaining a niche in the segment of watches with complications. In 1890, Morris created a pocket watch Vallee de l'Arve with features minute repeater, large and small battle, as well as perpetual calendar - these watches have made Maurice a celebrity. In subsequent years, a lot of masterpieces from the Vulcain awarded prestigious prizes at international exhibitions.

In 1946, Swiss watch Vulcain patent for a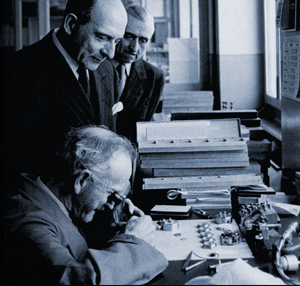 system Exactomatic, allowing the movement to provide the most accurate stroke while working in any position. With this system, a special cutting edge of the supporting stones is in balance shaft bearing with minimal resistance, which contributes to the uniformity of vibration amplitude balance. This innovation provides the ultimate accuracy of the watch movement with Cricket and still is one of the main distinguishing features watches of Vulcain. The French physicist Paul Langevin likened the sound of the watch with a bang cricket, and originally called them Cricket. Swiss watch Cricket preference for U.S. presidents - Eisenhower, Nixon and Johnson. Vulcain watches are also accompanied by major sea and mountain expeditions.

In 1947, Vulcain was first released in the World watch with alarm. Finally, watchmakers and engineers have been able to achieve a real effect, and sufficient power from the alarm wrist mechanical watch, which was in fact not only a formal function, but it is absolutely fit for purpose: a loud, audible crackle and long continuing guarantee awakening. Outdo themselves Vulcain was only 57 years later, when in 2004 presented a Vulcain Cricket Aviator Elapse Time from the first improved version of Cricket and fire alarm movement. Later, there were even watch Vulcain Imperial Gong, became the first in the history of the alarm and a tourbillon. A new watch has an alarm Nautical that its signal can be heard even under water!