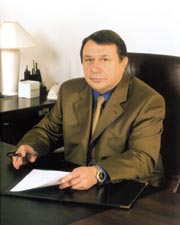 When referring to a wristwatch in the mind at once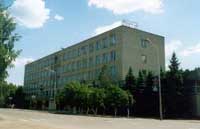 opened for the names of various Swiss watch brands, but Vostok is brands that can adequately take place among them. One of those brands is a Russian watch brand Vostok. Yes, yes it is the Russian - the present Russian watches with indefatigable Russian spirit.
History of Chistopolsky watch production begins in the autumn of 1941. Initially, this venture was established as a license plate factory, working for war needs. However, in February 1943 on the orders of the People's Commissariat mortar weapons adjusted release of "peaceful" production. That is how appeared the first country in the men's wristwatch "Kirov". But the real glory of the people's skilled craftsmen Chistopol brought other men's watch - "Victory". At the beginning of 50th years of the "Victory" adorned the wrists of every two men. Reliability, durability and impeccable accuracy - these principles are formed during the war years, became the basis for the establishment of watches Vostok. In 1952, the plant has developed a model release "Kama" with shock-resistant and dust-tight casing, designed for various industries, and in 1957 began production of high-precision watch K-28 "East," watches "Peace," "Wave," " Saturn, "" Cosmos "with lateral and central second hand, shock-resistant lens and casing. Exports watch "East" has increased 7 times at once.
Thanks to these wonderful qualities watches in 1965 Chistopol watch factory became the official supplier of watches to the Ministry of Defense of the Soviet Union. In this regard, the company has created the legendary watch "Commander", which still enjoy great popularity around the world. Acquired in the development of army experience watches will serve to create in 1968 a special model - "Amphibian." This model with a massive case of stainless steel was water-resistant up to 200bar. Since 1969, the wristwatch Chistopol plant was started under the name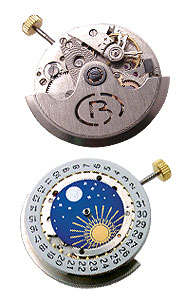 "East" and the company became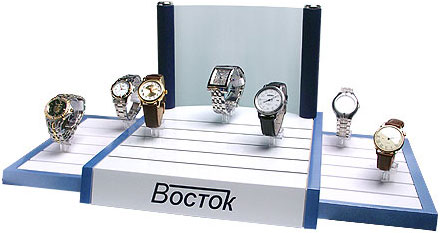 known as "Chistopol Watch Factory" Vostok ". Watches have success on the watch market determine the future course of development, namely the creation of mechanical watches, with a precise speed in any temperatures in any environment, but also capable of withstanding substantial shock and overload. Watches begun exporting to 54 countries worldwide. In 1976, the famous Cosmonaut G. Grechko visited the factory and as a thank you for producing quality products pripodnes masters had been in space watch "East." In 1992, the plant comes under the jurisdiction of the Republic of Tatarstan and become public companies. Created small enterprises for the production of complete sets for watches. Large amounts of watches began to be exported to Italy, USA and Switzerland. In the Western Hemisphere has won the most popular model of "Desert Storm". In 2004, legendary watch "Commander" got a modern look and more "complicated heart" and have been successfully demonstrated to the world-famous show BaselWorld.
In September 2004, presented the new joint venture "Vostok" was created by Lithuanian company "Colosseum" for the supply of watches in the EU.
Throughout most of its skilled craftsmen of the plant adhere to Chistopol classical scheme. All models are manufactured by the Swiss system of anchor pull, steel anchor wheels and forks, relying on ruby stones, wind-up watch spring of special precision alloys, anti-shock device node balance.
The work of skilled masters of the company Vostok been honored with dozens of international and Russian certificates and awards as "Commercial Prestige" (France), "Diamond Star" (Mexico) for the quality, the "Golden Globe" (Denmark) for their achievements in business, "Golden Eagle" ( Germany) for their invaluable contribution to the economy and many other awards.
An important area of Vostok is to create a watch with symbols in the order.

Thanks to the productive capacity of the company may prompt and efficient application of the logo on the dial, packaging, and engrave it on the cover. Wristwatch Vostok fully comply with European quality standards.
Today the company offers a wide range of Vostok style attributes, especially among which are gold and silver watches, original watch with its sleek design, gilding and complicated movements of higher accuracy. "The Kremlin", "Prestige", the new "general's" and "Aviator" with steel cases, "Commander" with a new movement - this is not a complete list of products, which works to create the image and gives an opportunity to feel pride in the quality of this Russian watches.