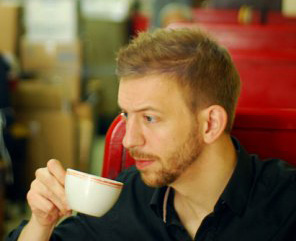 Void is an independent watch brand, which was founded in 2008 by designer David Ericsson. Void is an astronomical term, which was opened in 1978. It denotes the empty spaces, which are the largest structures in the universe.
Products brand Void is really original and unique. Void watches combine unique design and traditional materials. The vision of the designer is to use a simple but expressive configurations, which are based on architectural design. Void models are made so that they sit perfectly on the wrist and did not interfere with the movements of the hands.
The first collection of original models from the company Void - V01 is a watch with a steel case 316L, digital machinery. Water-resistant of watches is up to 30bar. Complementary models of the straps of leather snake. The designer has used only a portion of the dial, watch shown in the bottom of the dial, while the upper part made of stainless steel, a smooth surface in different shades.
The uniqueness of model lies in the mechanical Void hands that pass through the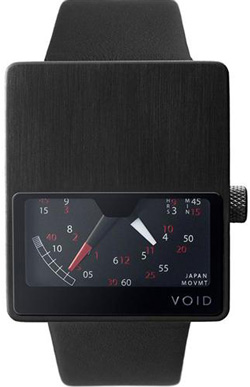 entire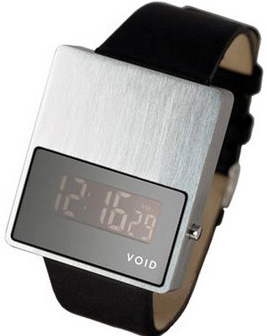 face and have the form of the diameters, not radius. An interesting design of hands: part watches hands painted in white color, and the minute - in the red. And so the hands are made of each model. This design was not chosen by chance, because the colors help to navigate and understand the scale of what color to use at the moment. That's the model made a second collection from the company Void - V02. Compared with models of the first line, which do not have the traditional dial and hands, the second collection are equipped with two hands, painted in white and red colors. Electronic display was replaced by the original dial, equipped with the numbers of red and white colors, harmonizing with the colors of the hands. At first glance, an association with the automobile dashboard. Dial, as in previous models, is only the lower part of the watch. Models are available in several color versions. Equipped with quartz watch movements that give them accurate and reliable.
Watches Void - a new word in the world watch industry. This new view of time and the original design work.
You can buy Void watches from authorized dealers, and ordering them on the official website of the brand.