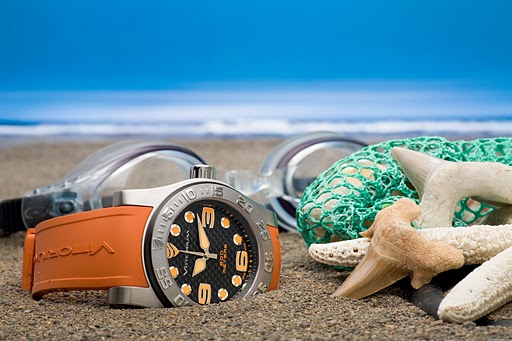 Vittorium is Swiss watch company that develops and produces divers watches. It is one of the few brands that, when making their models uses innovative technologies and high quality materials. Careful handling of every detail, high quality, reliable movements - all this makes the watch an exclusive accessory of Vittorium passing testing in several stages, both on land and under water in extreme conditions, high temperatures, high pressure, etc. For case masters use stainless steel 316L, which the company buys from the best brands. Equipped with a unidirectional rotating bezel casing. Complementary watch Vittorium has hypoallergenic rubber or rubber straps, for which there is the logo of the brand. These straps are made of high quality rubber, and most importantly, are made so that the watch is ideally sit on the wrist of any size. Originally performed on the dials are placed hour markers and hands coated with luminous material Super-LumiNova, which allows even in the darkness under the water to determine the time. On the back cover of all the watches Vittorium is a logo mark and serial number.
Currently, the company presents its products in three lines: AT, DEEPDIVER, WHALE.
The collection includes AT chronographs which is made by the avant garde. The watch case is made of stainless steel 316L or 316L stainless steel with DLC coating,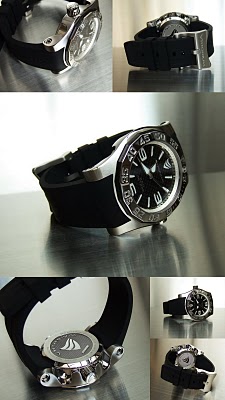 equipped with a unidirectional rotating bezel. Protect the colored dials, luminous hour markers fitted, hands and three counters, chronograph, sapphire anti-glare crystal. Complementary watch has hypoallergenic rubber strap. Water resistant of models is up to 500bar. Swiss watches are equipped with movements ETA 251,471. DEEPDIVER - the original model, which can become a reliable and irreplaceable friends while diving in the Bahamas cores, the study of the Amazon rainforest. With the watch Vittorium DEEPDIVER no boundaries, together with them you can discover the mysterious world of the unknown nature of the mysterious world of the oceans. These watches will serve its owner for many years, they will be accurate for several generations. Power of the watch case with unidirectional rotating bezel are made of stainless steel 316L. Complementary watch has rubber straps in different colors depending on the color blocks.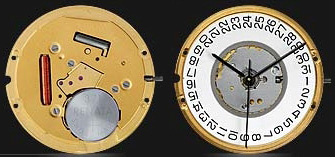 Water resistant is up to 200bar. Swiss watches are equipped with movements ETA F06. Elegant model of the line chosen by men who want to discover a new world full of fantasy and adventure. Business meetings, sporting events, emergency situations - will watch Vittorium original look on the wrist in all situations.
WHALE is the following collection of brand Vittorium, including a model with a 100bar water resistance. Cases of models are made of stainless steel 316L. There is also a model with a satin polished bezel and chassis. The dials of some watches are made of carbon fiber in different colors, other models are equipped with mother of pearl dial. Protect the anti-glare sapphire crystal model. Complementary watch has leather straps in different shades. Watch is equipped with an ETA Swiss movements F06 or F05.
The company also produces Vittorium silk scarves and cufflinks decorated with the logo of the brand.
You can buy Vittorium watch at authorized dealers, as well as ordering online.