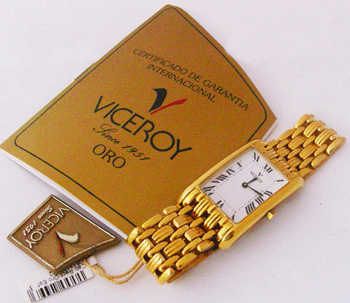 Spanish watch brand Viceroy was founded in 1951. Since 1982 company entered in Spanish Munreco Group. Models from Viceroy have high quotation in Europe. To buy watches only in Spain you can in 1500 shops. Watches Viceroy have pronounced sport directivity: massive dials and bracelets, big numerals create dynamic and elegant look. Official faces of the brand are racer Fernando Alonso and pop-star Enrique Iglesias.

Men's collection Magnum is courageous watches, which some details give the elegant appearance, this effect increases by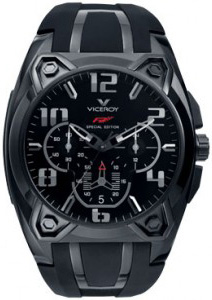 combination of steel with black and pink IP-covering. Collection Fun Colors are watches with positive "charge", reflecting the wish to live brightly and joyfully. These chronographs look very good in men as well as women.

Women's watches of sports collection Ceramic&Sapphire became kind of a symbol of Viceroy. Watches have rectangular or round cases, protected by sapphire crystals. Bracelets are made from hi-tech ceramics or steel. Some models are decorated with diamonds and crystals Swarovski.
In 2010 watch company produced sports chronographs for men and women. Men's model Viceroy 432051-095 sticks to its main style. Models has big dial with big hour markers "9" and "12". Hands are covered with luminescent substance. Case is made of steel. Water resistance is up to 100bar. Rubber strap.

Women's chronograph Viceroy 47562-95 is made more feminine. White case of watches elegantly notes by elements of dial and chronograph buttons fron red gold. Sport look is complemented by rubber strap.