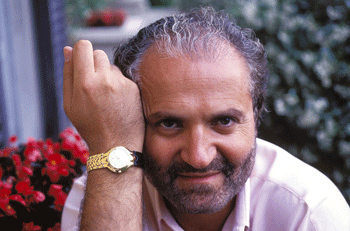 Versace's famous Italian company founded in 1978 by Gianni Versace is one of the leaders in the field of high fashion.

In 2000, the House of Versace presents its first collection of watches. Timepieces were created by Versace in the Swiss division of the company. Character extraordinary, fantastic style. A year later, Versace presents a high-tech men's watches Character Chrono. In 2002, Versace once again demonstrates two new lines: Versace on Landmark. These watches are designed in strict classical style with Roman numerals. The line continues with one of its first models called New Medusa, which in 1990 developed by Gianni Versace. Model watch VersaceCharacterTonneauChrono is a fashion accessory, which is in the best traditions of House Versace. The case is made of stainless steel in the shape of a barrel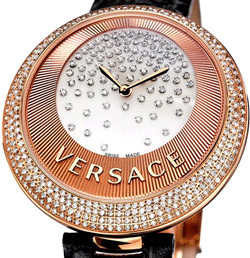 of arcuate bends. The bracelet is also stainless steel, with the image of the traditional head of Medusa on the clasp, crown models are also decorated with the head of Medusa. Versace Sport watch is a functional and elegant chronograph. This model with hour, minute and second counters. Strap is made of leather or microfiber. (Cloth made from fibers of polyester, can also consist of polyamide fibers and other polymers). Sapphire crystal dial with anti-reflective coating.

Modern Collection Versace originate from previous joint designs of Gianni Versace and Frank Muller. This design combines the aesthetic mastery and virtuosity Couturier watchmaker. Basically the same style of watch models from Versace is allocated a certain asymmetry, rich forms, accented with precious metals, geometric patterns and smooth polished surfaces, as well as antique motifs, combined with the style of the Baroque.