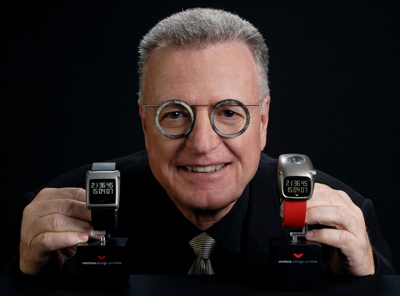 The Swiss company Ventura known for its high-tech digital watch. Its establishment has for 1990. The company's founder, Pierre Nobs. The company is renowned for its innovative design and special machinery. It makes operating systems and software, as well as movements, electronic modules and calibers. Design of watches Ventura build as strict and restrained. There is nothing extra, but the elegant brevity of form does not preclude self-sufficient model of originality. Despite its "man-made" style watch gently fall on the hand and look at it quite naturally. Smoothness and fluidity of form gives a special watch and unique image. The company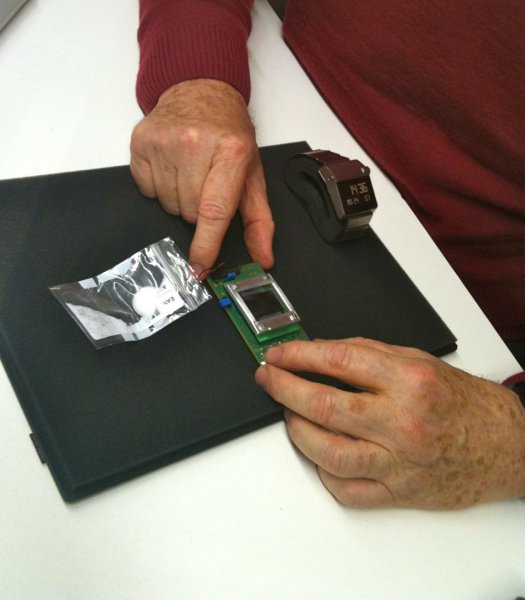 seeks to reconcile Ventura internal content and external form, for this reason, the watch reach of classical mechanics are not opposed to new technology, and complemented them. In turn, the technological solutions strengthened bold design approach.

The most famous model companies have automatic "non-batteries 'digital watch. In this watch has been used automatic rotor, which produces energy for digital quartz movement. Microgenerator, is activated by centrifugal force when shaking hands, and produces electricity for watches.

In 2005, the company's founder passes the main stake in Ventura Time Ltd. However, the new owners of the watch company declared bankruptcy Ventura. In 2009, Pierre Nobs bought the company and returned to the market. In the near future the company intends to present its new collection.